THE National Crime Agency and South Wales Police have raided a Travellers' camp in South Wales, seizing a fleet of luxury supercars including a Ferrari California T, a Range Rover Sport and a Bentley Continental golf cart.
Officers arrested 14 people in an operation targeting suspected organised crime groups.
The police raid was part of Operation Purple Barracuda targeting drugs trafficking, sex offenders, forced labour and illegal drivers.
Police have  said Operation Purple Barracuda was an effort to "dismantle organised crime groups".
The force said the locations raided were suspected of being involved in high-value theft, money laundering, forced labour offences and extraction of electricity.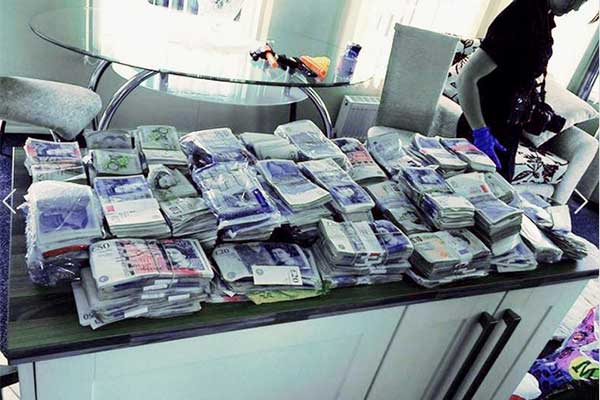 Large amounts of money were also found among the items impounded.
South Wales Police said the initiative was connected to a wider operation, known as Fulcrum. Cardiff Council and the British Transport Police were also involved.