MORE THAN 100 people gathered to pay their respects outside a Dublin church as George Nkencho, the 27-year-old shot dead by gardai outside his home, was laid to rest. 
While just ten people attended the funeral services itself at Sacred Heart Church, as per the requirements of Ireland's Covid-19 restrictions, friends, neighbour and other associates gathered outside. 
They brought with time posters remembering Nkencho as well as memories of the times they shared with a young man who meant so much to so many. 
Speaking inside the church, his sister Gloria, asked that he be remembered "not for what they said about him but for what he is, a brother, a son, a nephew, a best friend, a cousin, a teammate, a classmate, a protector, a partner." 
Nkencho was shot and killed outside his family's home in Clonee on December 30, following a standoff with armed officers which began in a nearby supermarket. 
Many of his close family members were in the house at time of the shooting. 
His death sparked protests across Dublin.
An investigation into the circumstances surrounding his death is ongoing.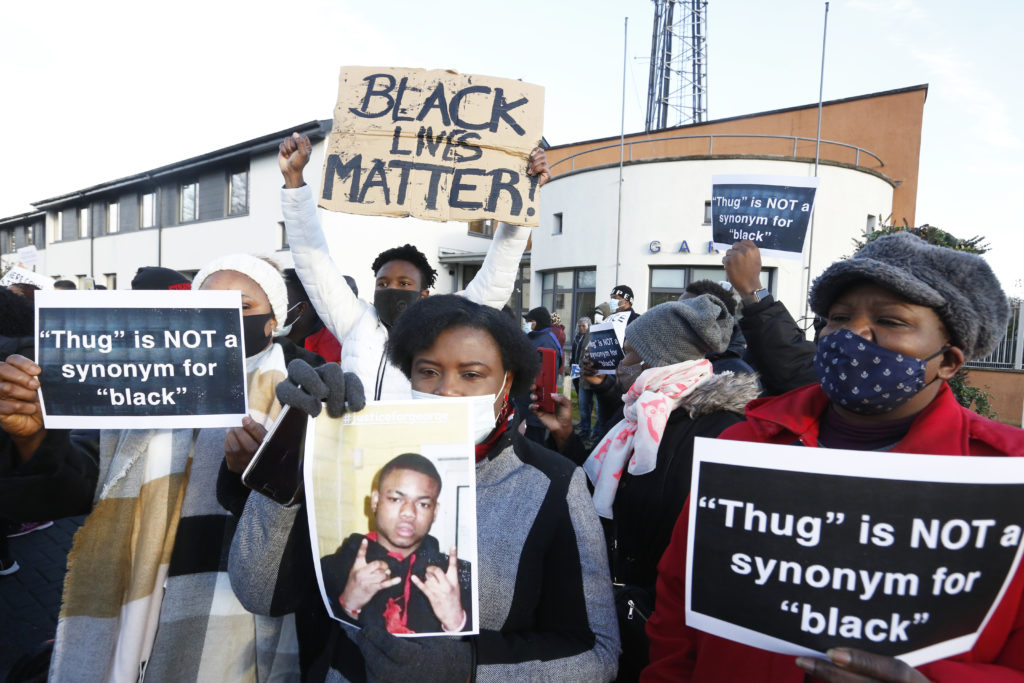 Today, however, was about remembering the man Nkencho was to his friends and family. 
According to RTE, Gloria spoke in the eulogy of his death as "untimely, unplanned and unwanted". 
She said: "This is in memory of my brother, for everything he stood for, for all that he believed in. 
"It was untimely, unplanned and unwanted, but he is welcomed into the bosom of the Lord. 
"He is at peace, he is happy, my family will be at peace." 
For Nkencho's loved ones, this was a day of remembrance for a young man taken before his time. 
Following the service, his coffin was taken to Mulhuddart cemetery draped in the flag of Insaka Glentoran Football Academy, the club where Nkencho played and made friends. 
His family now await the outcome of the investigation into his death.