A 51-YEAR-OLD man from Northern Ireland who performed a Nazi salute and attempted to grab an EasyJet pilot by the throat has been handed a three-month prison sentence.
Paul Anthony Burgoyne, who is originally from Northern Ireland but now resides in Loughborough, England, pled guilty to nine offences related to an incident that took place on a flight from Belfast back in February 11th.
The offences included four counts of common assault, behaving in an abusive, insulting or threatening manner towards cabin crew, using disorderly behaviour at Belfast International Airport, and recklessly endangering the safety of an aircraft.
As the Belfast Telegraph reports, a prosecuting lawyer revealed to the court how Burgoyne had arrived on the flight already inebriated from a combination of alcohol and drugs.
The problems began when a cabin crew member asked him to raise his window blind as the flight prepared for take-off.
Advertisement
Burgoyne responded by giving her a 'Nazi salute' and saying, 'alright Mein Fuhrer'.
Despite receiving a warning over his conduct, the court heard how Burgoyne continued to behave in an aggressive and confrontational manner, shouting and swearing at staff.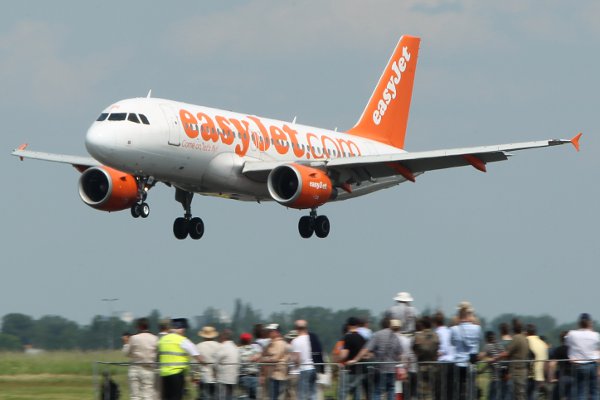 Deemed unfit to travel by the plane's captain and crew, the Belfast Telegraph reports that, at one stage, the unruly passenger tried to "grab the captain by the throat but grabbed him by the shirt collar".
In the ensuing struggle, the pilot's £600 watch was broken.
The court was told that even as Burgoyne was ejected from the flight, he attempted to cause trouble by first kicking and then attempting to take control of the tug vehicle still attached to the plane.
Arrested and interviewed after fighting with staff, he initially denied assaulting anyone, despite confirming his presence in CCTV footage of the various incidents.
Advertisement
Originally jailed for three months back in June, the 51-year-old's appeal fell on deaf ears with the presiding Judge Melody McReynolds who felt Burgoyne's prison term was justified as a result of his "bullying behaviour".
Also handed a £500 fine along and ordered to pay the pilot £600 towards repairing the damage to his watch, Judge McReynolds surmised that a "deterrent sentence is entirely appropriate."
Citing difficult family circumstances back in Northern Ireland as the driving force behind his behaviour, Burgoyne's lawyer expressed his client's remorse and regret, adding that he has been undergoing counselling to deal with his issues in the months since.
The incident comes just a few months after an Irish passenger on a flight back from Las Vegas stag do was hit with a fine for allegedly urinating on his own seat.