HUNDREDS of mourners lined the streets to pay one final tribute to Jack Charlton as his funeral procession drove through the streets of his hometown Ashington in Northumberland.
The former Ireland manager was described as a "proud Englishman, a proud northerner and a proud honorary Irishman" during the funeral service.
The service itself was a private one reserved for family and close friends of Jack, but that didn't stop huge crowds from lining the streets to say goodbye to the World Cup winner.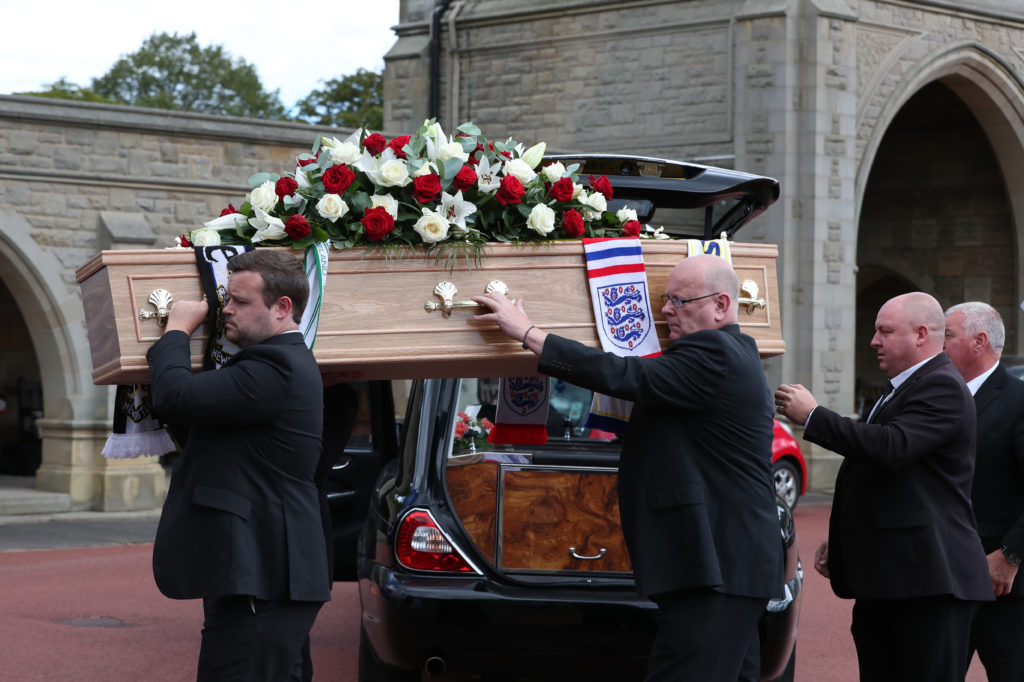 Charlton's coffin was draped with scarves from a number of his former teams; England, Leeds United, Newcastle United, and Ireland.
Jack's brother Sir Bobby was unfortunately unable to attend the service due to ill health.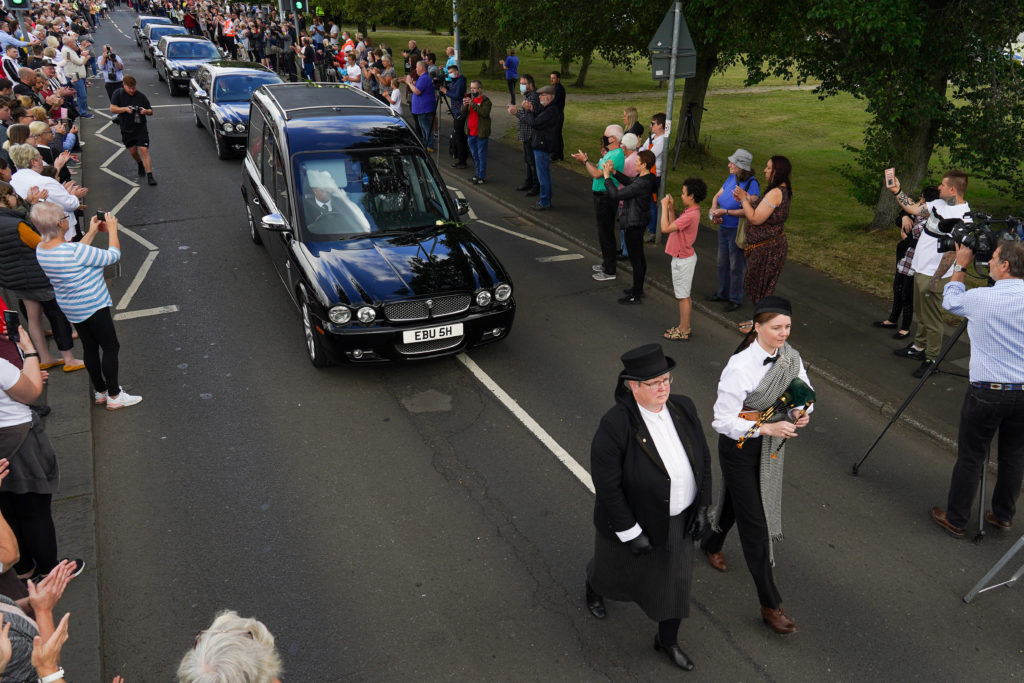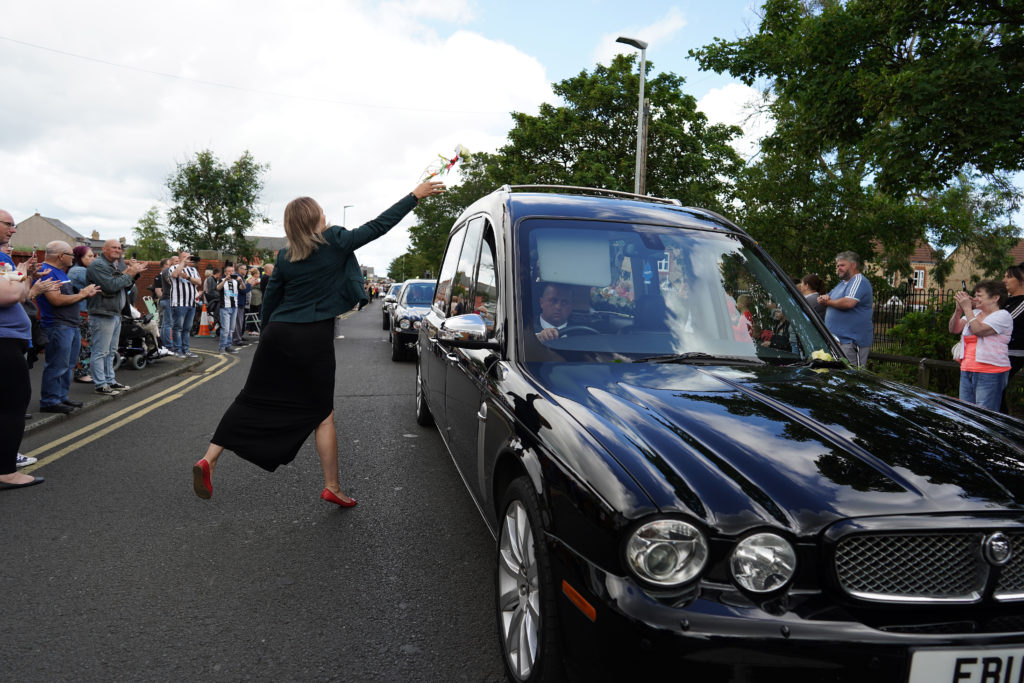 His grandchildren lead the eulogy, which explored his famous stint as Ireland boss.
"Ireland was a great fit for Grandad, the people, the 'craic', the salmon fishing, the Guinness - and a bit of football thrown in.
"We've been overwhelmed with kind messages from Ireland - one that really stuck out said Grandad 'did the near-impossible and transcended politics - some called him the English Irishman, but why reference the divides and mountains he so affably rose above?
"Simply, he was both a man and the man."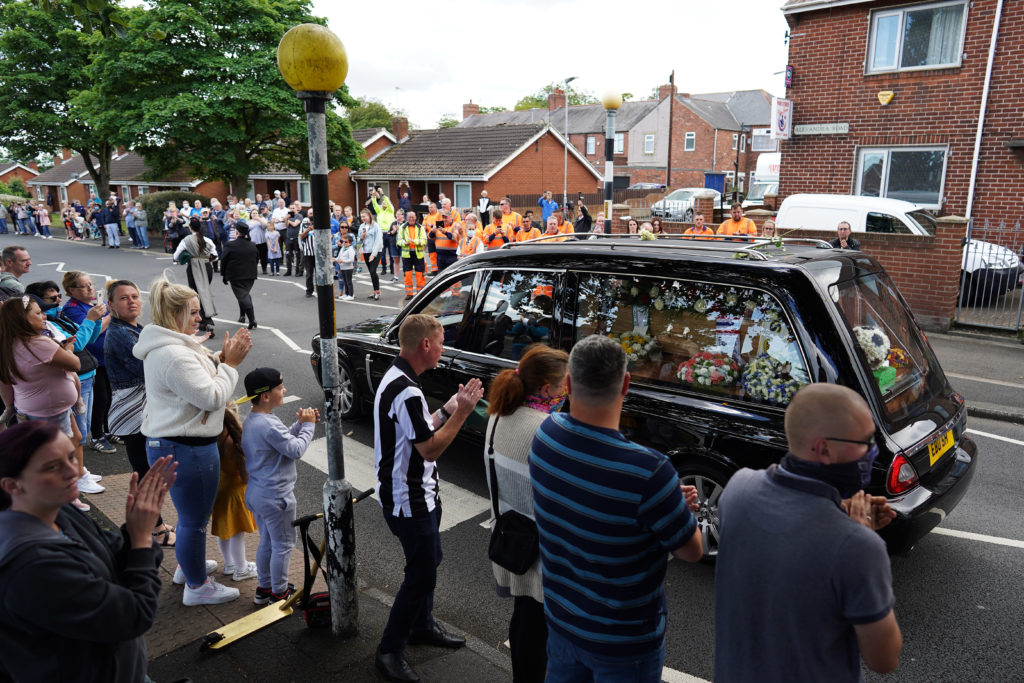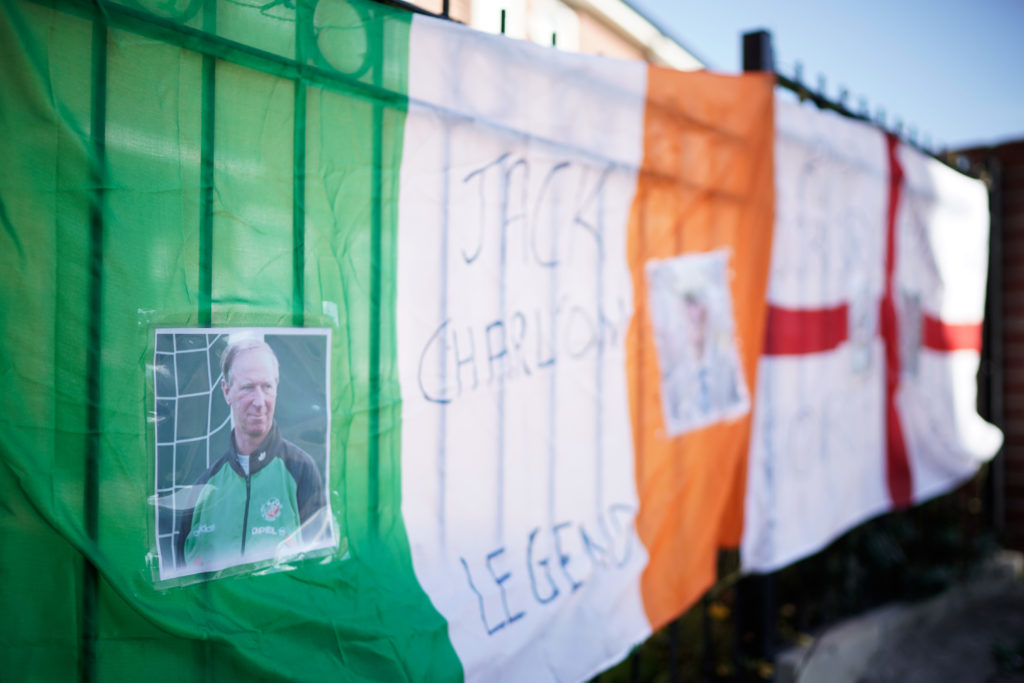 In the eulogy, one particular story - about winning the World Cup with England in '66 - stood out which summed up the great man.
"And on that famous day in July 1966, as the final whistle blew on English football's most historic moment, he dropped to his knees, head in hands.
"Many have often wondered what he was thinking - was it pure elation? Was it the gravity of the achievement? Was it relief that the hopes of a nation had been realised?
"Well he always told us he was just bloody knackered."
Classically, endearingly brilliant Jack.