RYAN TUBRIDY has weighed in on the Harry/Meghan interview fiasco by replaying a clip of an interview he conducted with Piers Morgan.
Morgan quit his job as host of ITV's Good Morning Britain show on Tuesday after the broadcaster told him to apologise for remarks he made about Meghan Markle.
Following Harry and Meghan's explosive interview with Oprah Winfrey, which aired on Sunday night, Morgan lambasted the couple, and said he "didn't believe a word" that came out of the Duchess of Sussex's mouth.
During the interview, Markle claimed that a member of the Royal Family had made a racist remark about her unborn baby Archie, and that at one point she was feeling suicidal, prior to her and her husband's infamous exit from royal life last year.
It's understood that Markle herself contacted ITV's CEO Carolyn McCall directly to complain about Morgan. Not, she claims, because he said he didn't believe her, but because she was worried about how his words could affect other people suffering from mental health problems.
Speaking on his RTÉ Radio One show, Tubridy explained how he'd been inundated with messages from people who had been sharing a clip of an interview he'd done with Morgan a few years ago, where the 55-year-old opened up about being snubbed by Markle in 2015.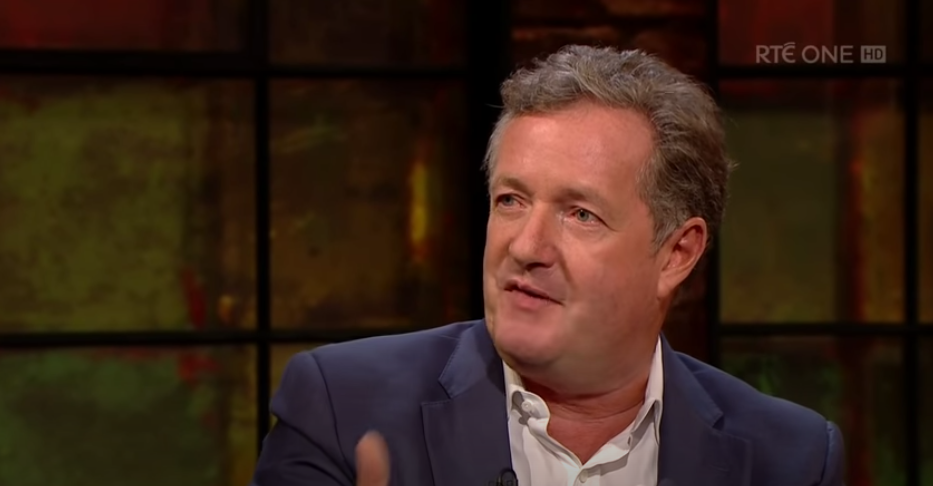 "Piers Morgan, presenter, came on the show. I asked him about being burned by Meghan," Tubridy said. "He gave the answer. Here's what he said."
The Late Late host then played the aforementioned clip from the interview that had been doing the rounds.
Morgan told Tubridy how he had followed Markle on social media, and instantly received a message from her, telling him how she was a big fan of his. He explained how their friendship grew and grew before Markle asked him for a drink while she was visiting London.
"We had two hours in the pub. She had a couple of dirty martinis, had a couple of pints, we got on brilliantly, and then I put her in a cab, and it turned out to be a cab that took her to a party where she met Prince Harry," Morgan explained.
"And then the next night they had a solo dinner together, and that was the last I ever heard from Meghan Markle."
When Tubridy asked Morgan what happened, he explained: "She ghosted me, Ryan. Meghan Markle ghosted me.
"I really liked her, this is why it hurts, I really liked her, I just think she's a slight social climber.
"I didn't really like being ghosted like that, it was sort of a strange thing to do."