RYANAIR have mocked the Irish government with a fake advert looking for a child to manage the country's green list.
They posted on their website asking for a junior cert student to help the government decide on its controversial green list for international travel.
The bizarre ad says it wants candidates to compile the list by playing a number of games including bingo, darts, snap and pin the tail on the donkey (or in this case, the country).
"Preference will be given to applicants who have attention to detail and are very good at analysing data, this is something we are lacking in the team at the moment," the ad reads.
The post has since been taken down.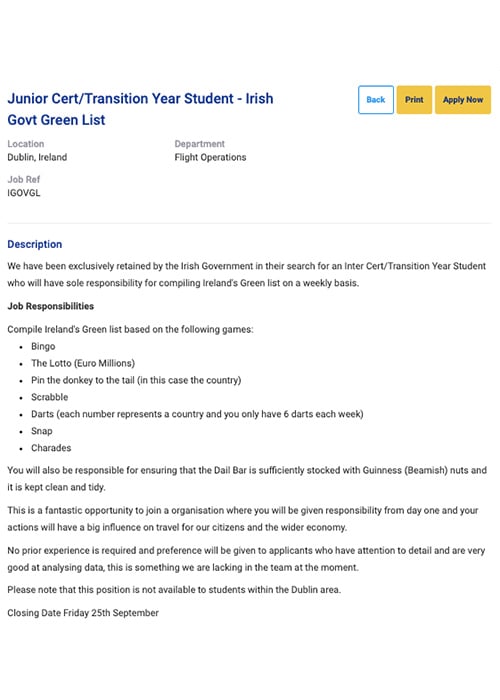 Ryanair have been publicly scathing of the Irish government's handling of international travel, and have frequently criticised and demanded changes to the green list.
Airline passenger traffic is down more than 90% across the Irish airports since the start of the pandemic, and Ryanair are particular angry at the UK's lack of inclusion on Ireland's green list.
The airline has threatened on a number of occasions to move their operations out of Ireland unless the green list was removed.
Earlier this month, Ireland announced plans to move to the EU-wide traffic light system for travel from next month.