A TALENT 13-year-old pianist was told by her school that a planned performance of Joy to the World would have to be cancelled as the song is "too religious".
Young musician Brooklyn Benzel became the focus of a social media storm after her mother took to Facebook to share her story.
It all started when Brooklyn was informed by her teachers at the South Sutter Charter School in California that they were uncomfortable with her choice of carol for the annual Christmas concert.
According to Brooklyn's mother, they suggested the young teen "err on the side of caution" by performing Jingle Bells instead of Joy to the World as "people of all (or no) religions can enjoy it as a song of the winter season".
The Benzels refused to back down over the matter though with her mother, Julianne, issuing a stern response over email.
She argued that the song had an important Christmas message that was wholly inclusive and also noted that the song lacked any explicit Christian content.
Advertisement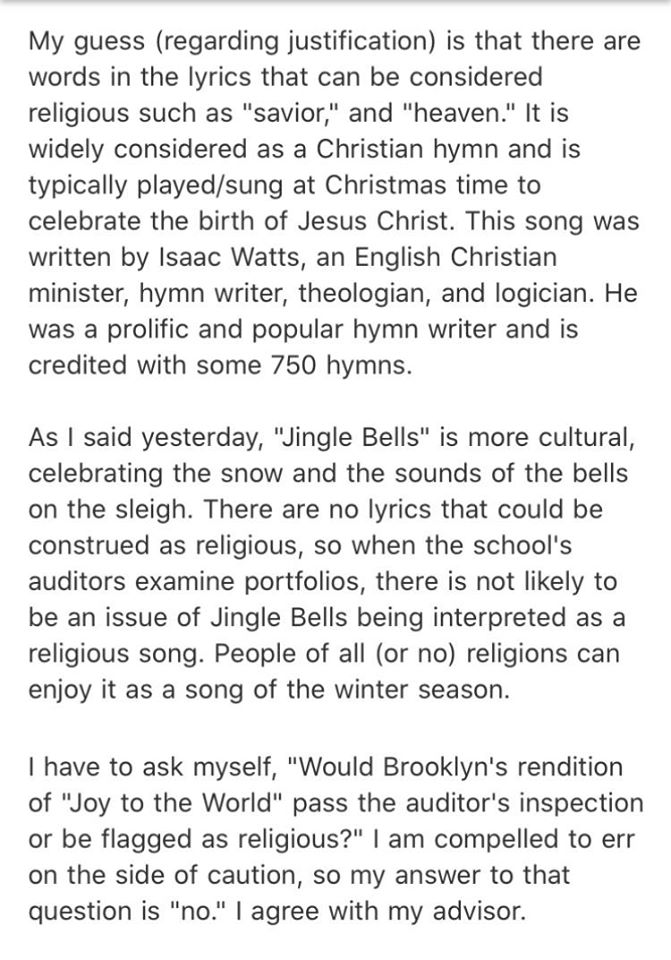 Julianne also noted that Brooklyn would not be singing any actual lyrics anyway – it is a piano-based performance.
She also threatened the school with legal action over the matter.
The situation now appears to have been resolved, with the school granting Brooklyn permission to perform the song, as planned.