AN IRISH AMERICAN girl has been expelled from her Christian school after staff noticed a photograph of the her on social media, posing with a rainbow cake and wearing a pride sweater.
Kayla Kenney was celebrating her 15th birthday at a restaurant with family and friends when her mother took a snap of her next to her birthday cake - which was multi-coloured - while wearing a sweater with a rainbow on it, and posted it on social media.
They were gobsmacked however when they learned the school took exception to the photo, and had decided to expel the Kayla "effective immediately", following their discovery of the pic.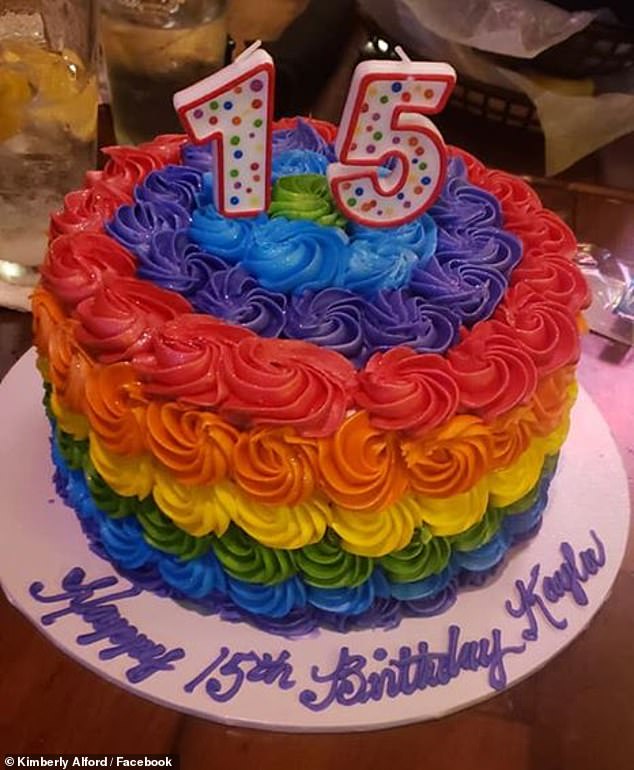 The headteacher at Whitefield Academy, in Kentucky sent a letter to Kayla's parents explaining that their daughter was being dismissed because the photo "demonstrates a posture of morality and cultural acceptance contrary to that of Whitefield Academy's beliefs".
They felt the rainbows alluded to an association with the LGBT pride movement, which has adopted a rainbow-flag as their go-to symbol.
As a Christian school, their code of conduct addresses sexual orientation and says if a student's off-campus behaviour isn't in line with the school's beliefs, that student can be disciplined.
Kayla's family insist however that the rainbows have nothing to do with the pride movement and were just used as a way of celebrating a teenage girl's birthday.
"[Kayla] loves to laugh and dance and that's just her," her mother said.
"There was nothing intended by that and even when I went back and got the receipt from the bakery, it didn't say anything about representation, it just said assorted colors."
In their letter, the private school claim that the photograph was the just the latest in a series of "lifestyle violations" from Kayla over the last two years.
However, the girl's family say they're still shocked that school officials took it upon themselves to expel her so abruptly.
"I feel judged, she feels judged, just very devastating for us,' Kayla's mother added.
"You know we teach our kids what would Jesus do, What would he do here?" she said.
Kayla has since joined a public school in the area.