FORGET THE boxes of Roses, there's a new Christmas staple in town...
Ireland's favourite crisp company has launched a brand new flavour in the lead-up to Christmas, and we have a feeling its going to be a popular one.
The nation's favourite spud took to social media today to announce the brand new Turkey and Stuffing flavour crisps, with a spokesperson for the company writing:
"I've been busy in the kitchen working on a LIMITED EDITION FLAVOUR to mark the most flavoursome and wonderful time of the year! Turkey and Stuffing!
"I hope you all enjoy my new, festive flavour"!
Advertisement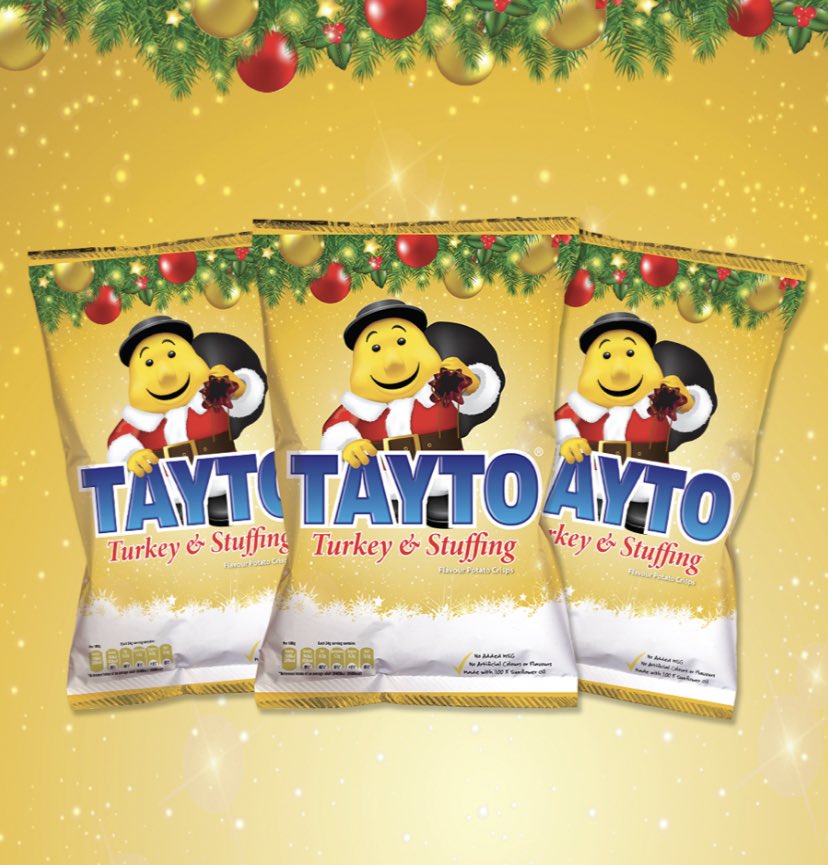 The festive packets depict Mr Tayto all dressed up for Christmas, wearing a Santa Suit and carrying a sack of what we can only assume is full to the brim with crisps.
Some people in Ireland have been lucky enough to try the snack already, and the reviews speak for themselves.
They're gorgeous!!! pic.twitter.com/8uwu1033UB

— Adrian Kennedy (@AdrianFKennedy) November 19, 2020
The Turkey and Stuffing flavour crisps will be available for a limited time only, so if you want to get your hands on some before the Christmas period is over it might be time to start stocking up!
You can learn more about Tayto products on the company website (here) or follow Mr Tayto himself on Twitter (here).
Advertisement