ONE OF the best and most significant Irish films ever made has just arrived on Netflix. 
In the Name of the Father reunited director Jim Sheridan with star Daniel Day-Lewis four years on from their Oscar-winning work on My Left Foot, which told the story of artist Christy Brown. 
This time around the film centred on another real-life tale in that of the Guildford Four; a group of three men and one woman who were falsely convicted of the 1974 Guildford pub bombings in which four off-duty British soldiers and a civilian died. 
Adapted from the 1990 autobiography Proved Innocent: The Story of Gerry Conlon of the Guildford Four by the late Gerry Conlon, the film documents the harrowing and unjust circumstances around the quartet's arrest. 
Sentenced to life in prison on October 22nd, 1975, Conlon and the three others convicted, Irishmen Paul Hill and Paddy Armstrong and Englishwoman Carole Richardson, continued to protest their innocence, insisting their confessions were false and the result of police torture. 
On October 19th 1989, those appeals were vindicated after the Guildford Four were freed by the Court of Appeal, who ruled police had fabricated interrogation notes.   Evidence that proved Conlon could not have carried out the bombings was also suppressed while several false police claims concerning an inability to locate corroborating witnesses were also revealed. 
Eager to shine a light on this most infamous of injustices, Sheridan enlisted Day-Lewis for a warts-and-all depiction of the entire sorry chapter. Cast in the role of Conlon, Day-Lewis prepared by going on an extreme diet that saw him quickly lose around 50 pounds. 
To help get himself in the mindset Conlon may have faced during that initial interrogation, Day-Lewis spent three days and nights in an actual jail cell. While there, he was prevented from sleeping by a group of men who would regularly bang on the door of his cell every 10 minutes. 
Once his three nights were up, Day-Lewis underwent mock interrogation by three different teams of real-life Special Branch officers over a dizzying nine-hour period. During filming, he took his role to new extremes. Crew members were instructed to verbally abuse him and, when the situation called for it, throw cold water at him. 
"That was the only way I could figure out or come close to understanding why an innocent man destroys his own life," Day-Lewis told AMC's Movies 101 years later. 
"There are things I need to know and understand, If I feel I am going to take on the life of another man," he explained 
"This man was pulled in by the police and at that time the Prevention of Terrorism Act gave the police the power to hold a man for seven days and seven nights without a phone call or recourse to a lawyer. 
"Gerry Conlon signed a confession for something he didn't do and for that reason he lost 15 years of his life and his father died - he was implicated and died during his term." 
"How could I understand that an innocent man would sign that confession. I felt like I owed him that; to try and understand him:" 
Day-Lewis, meanwhile, maintained a strong Belfast accent both on and off set before and during filming on In The Name Of The Father, which went on to earn rave reviews and a slew of Oscar nominations including one for Day-Lewis in the Best Actor category. 
The film also went on to become the second highest-grossing film ever in Ireland, just behind Jurassic Park, and was the highest- grossing Irish film ever at the time, beating the record set by The Commitments just a couple of years earlier. 
A powerful, passionate film full of incredible performances from the likes of Emma Thompson and the late, great Pete Postlethwaite, In The Name Of The Father is a gripping portrait of one of the biggest miscarriages of justice ever seen in the 1980s.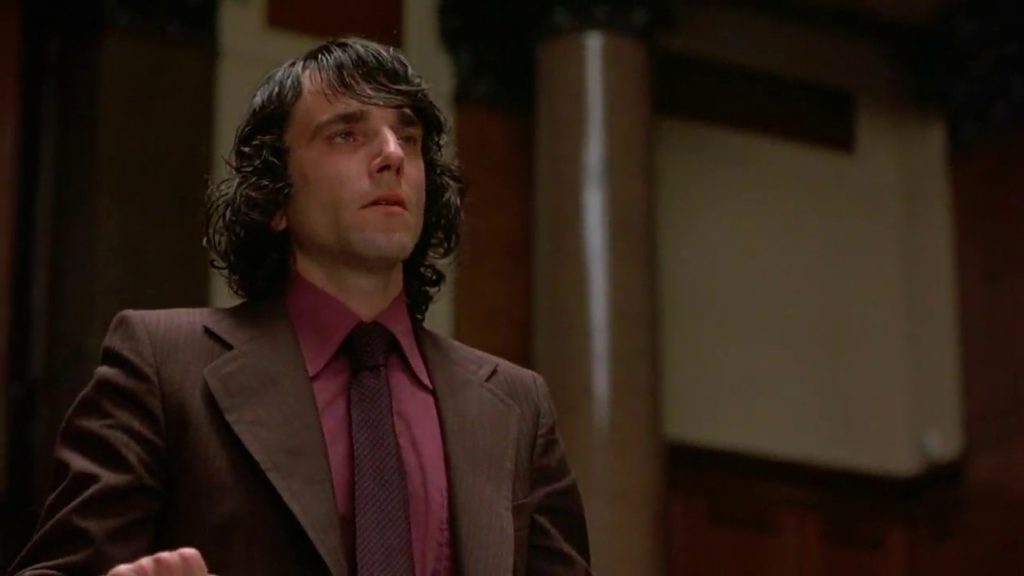 It remains a firm favourite with audiences and critics, earning a 95% rating on the review aggregator website Rotten Tomatoes.
Whether revisiting the film or watching for the first time, it's essential viewing for anyone with access to Netflix and comes highly recommended.