THREE men were arrested last night during early St. Patricks Day celebrations in Belfast.
Disturbances took place in an area of Belfast known as The Holylands, the city's student hotspot.
According to the PSNI, a large number of around 300 people gathered in the area by 2am this morning.
The disturbances came hours after a PSNI statement was issued encouraging people to enjoy St. Patrick's Day.
Police also warned that "any unruly behaviour affecting the enjoyment of the majority" would not be tolerated.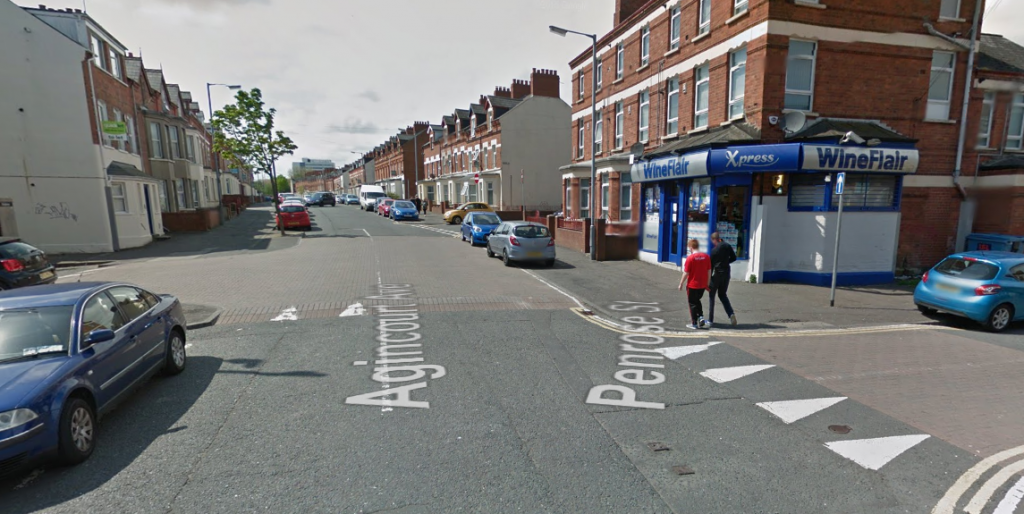 Agincourt Avenue where the disturbances took place
Following the disturbances, Superintendent Darrin Jones said police will continue to have a highly visible presence in the area over the coming days.
Jones also stated that the police will deal robustly with any offences committed during the St.Patrick's Day celebrations.
An officer was also injured during the disturbance; which police say subdued at around 4am.
300 people on streets in Holylands last night,bottles thrown at police&arrests made.I'm on @bbcgmu @bbcradiofoyle pic.twitter.com/kSJdFrHcTX

— Claire Graham (@JournoClaire) March 17, 2016

The clean-up began this morning as revellers returned for today's main celebrations