A FAMILY in Co. Tipperary were relieved yesterday when their pony, stolen over the weekend, was returned to them by gardai.
The eight-year-old horse called Cream is a therapy pony for the owner's daughter who has Cerebral Palsy.
Cream was stolen from the Clonmel area on Saturday and was found by officers in Cork city.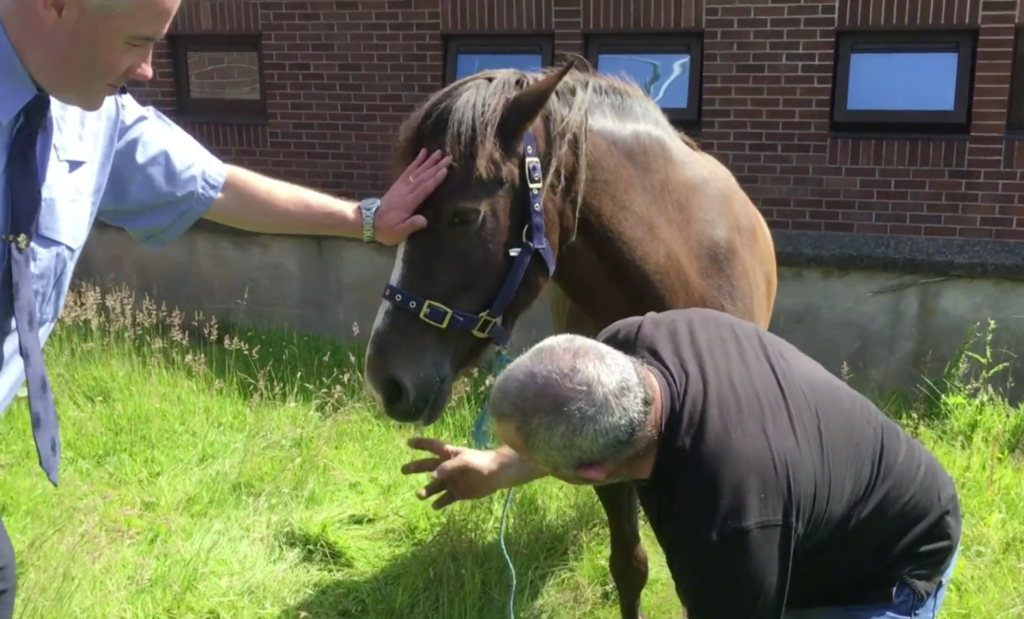 After feeding and looking after the pony overnight at Mayfield Garda Station, gardai handed Cream back to owner Anthony Fitzgerald who said his daughter Erin is delighted.
"She [Cream] couldn't be replaced, so it's fantastic," said Anthony.
Mr Fitzgerald added that Cream was loved by each of his three children; 13-year-old twins Erin and Anastacia and 11-year-old Anthony Jr, but admitted that the pony acted differently around wheelchair-bound Erin, and the two were like "the best of buddies".
"She acts totally differently [around Erin]. She goes over, calm demeanor, head goes down. I think because she knows Erin can't reach up to her.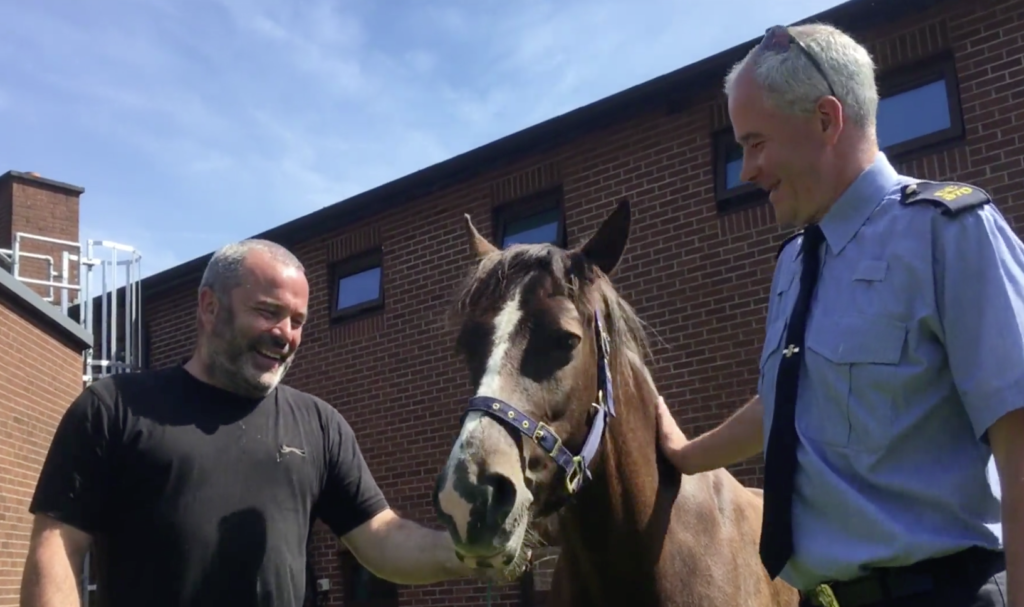 "A lot of people say it with dogs and different animals, that animals just know."
The pony was microchipped when it was taken, so wasn't impossible to track, but naturally the family feared for Cream's safety and wellbeing.
"I'm an optimistic person at the best of times, but with even the most optimistic person, there's always that little bit of doubt," Anthony admitted.
But with Cream returned home and Erin with her best friend back, it's "happy days" according to Anthony.