A TIPPERARY pub has taken extra precautions to prepare for life alongside Covid-19. 
TJ Mac's Bar on Killaghy Street in Mullinahone sought out the blessing of local parish preist Fr Danny O'Gorman before reopening its doors following six months of lockdown. 
As a wet pub, TJ Mac's was ordered to stay closed while Ireland grappled with the coronavirus. 
But while wet pubs – establishments serving only drinks rather than food – got the green light to open from last Monday, TJ's waited for a little divine intervention alongside the hand sanitiser and social distancing.
It came courtesy of Fr O'Gorman who visited the bar ahead of its reopening this Friday to bless the venue with Holy water, the Irish Mirror reports. 
It was something owner TJ McInerney was determined to see happen before he opened his doors back to the public. 
Fr O'Gorman's holy blessing "means everything" to the McInerey family after several long months of uncertainty and repeated changes to the date set for when wet pubs could reopen. 
He told the newspaper: "We love Fr Danny, he's the heart of the community. Everybody looks to Fr Danny and we all have our faith. 
"It's very important and his blessing means everything to us. He's a good man. Hopefully the blessing of Fr Danny will keep Mullinahone out of lockdown."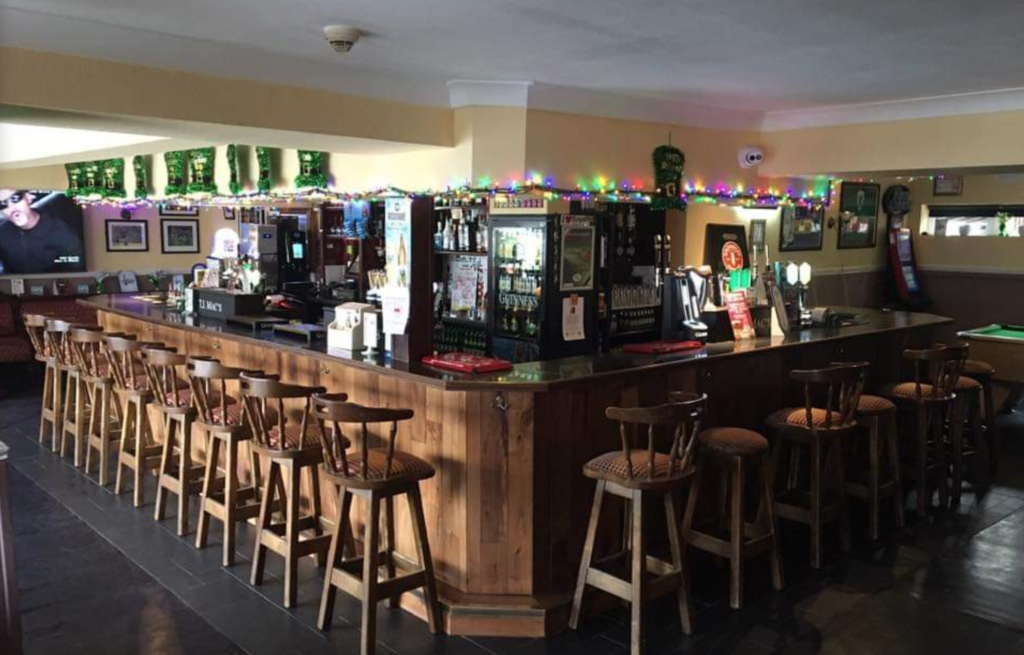 An avid soccer fan who often popped into TJ Mac's Bar to watch live games on BT Sport, Fr O'Gorman understands the importance of a local pub. 
On a personal level, it has previously provided him with ample opportunity to interact socially with his parishioners in a neutral setting – but it's more than that. 
"Your local pub is a neutral venue, whether you need to come and meet people or to hold a meeting rather than to hire a big hall. A rural pub is very important from that point of view," he told the Irish Mirror. 
"Both pubs (in the town) provide food and things like that after a funeral for people to gather so from a social point of view your local rural pub is intrinsic to the needs of any particular parish."