TOKYO 2020 Olympics chief Yoshiro Mori resigned on Friday after coming under worldwide scrutiny for his comment that "women talk too much".
Mr Mori, 83, apologised for the sexist remark that he acknowledges was "inappropriate" in the lead up to the – much anticipated and already postponed – Japanese Olympic Summer Games.
"My inappropriate comments caused a big trouble. I am sorry," Mori said at a meeting of senior officials on the organising committee on Friday, the Irish Times reports.
He stressed that his main priority was that the Tokyo Olympics should be a success.
Mr Mori said that though his comments were unnecessary, he did not intend to cause offense, and that his words has been misrepresented by the media.
He insisted that he bears no prejudice against women and has in fact tried to champion them in the past.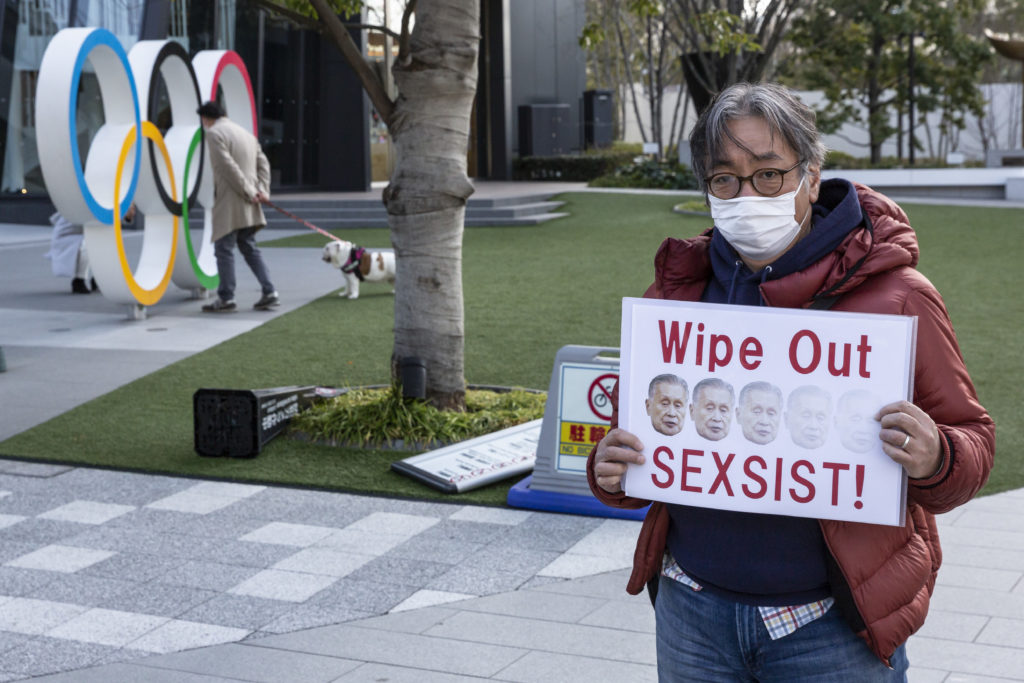 "I have been trying to support women as much as possible, and I have been trying to support women more than men so they can speak," he said.
"There were times when people would not put their hands up and not speak up, and I would go out of my way to say 'please speak' and I feel that women have been able to speak a lot."
Olympics Minister Seiko Hashimoto is reportedly among a list of candidates being considered to replace the outspoken octogenarian.
Hashimoto, 56, is a seasoned Olympian and trailblazing female legislator.
Fittingly, her first name derives from the Japanese words for the Olympic flame and she was born several days before the unveiling of the 1964 Tokyo Olympics.
Mori had asked the mayor of the Olympic Village, Saburo Kawabuchi, 84, to be his successor, but it is thought that Kawabuchi declined in response to public criticism of the hand-picked selection of another older male for role.
Commenting on the scandal, a Japanese government source was quoted by the Fuji News Network as saying: "We can't give the impression that things have changed unless we install a woman or see a generational shift."
Women aren't the only victims of discrimination, though, noted Mr Mori at a meeting on Friday, as he said that people often decry "problems caused by the elderly".
"But the elderly have worked hard for the world and for Japan. It's extremely unpleasant to hear bad things said about the elderly. But there's no use complaining about that," he said.
Tokyo governor Yuriko Koike, the city's first female leader, was reluctant to comment on the replacement, but did indicate that they should embody Olympic ideals of inclusivity and be palatable to a global audience.
"Diversity and harmony – that's something that the person at the top needs to understand, embody and broadcast," she said. "I think this is an essential thing", Reuters reports.