THIS IS the chance to hold a real piece of history in your hands...
An Irish auctioneer is offering history buffs the chance to own one of the most important documents in the island's history-- the 1998 Good Friday Agreement.
Signed into law in April 1998, the GFA was the result of landmark peace talks and negotiations between the Republic of Ireland, Northern Ireland and the United Kingdom, with the help of the United States.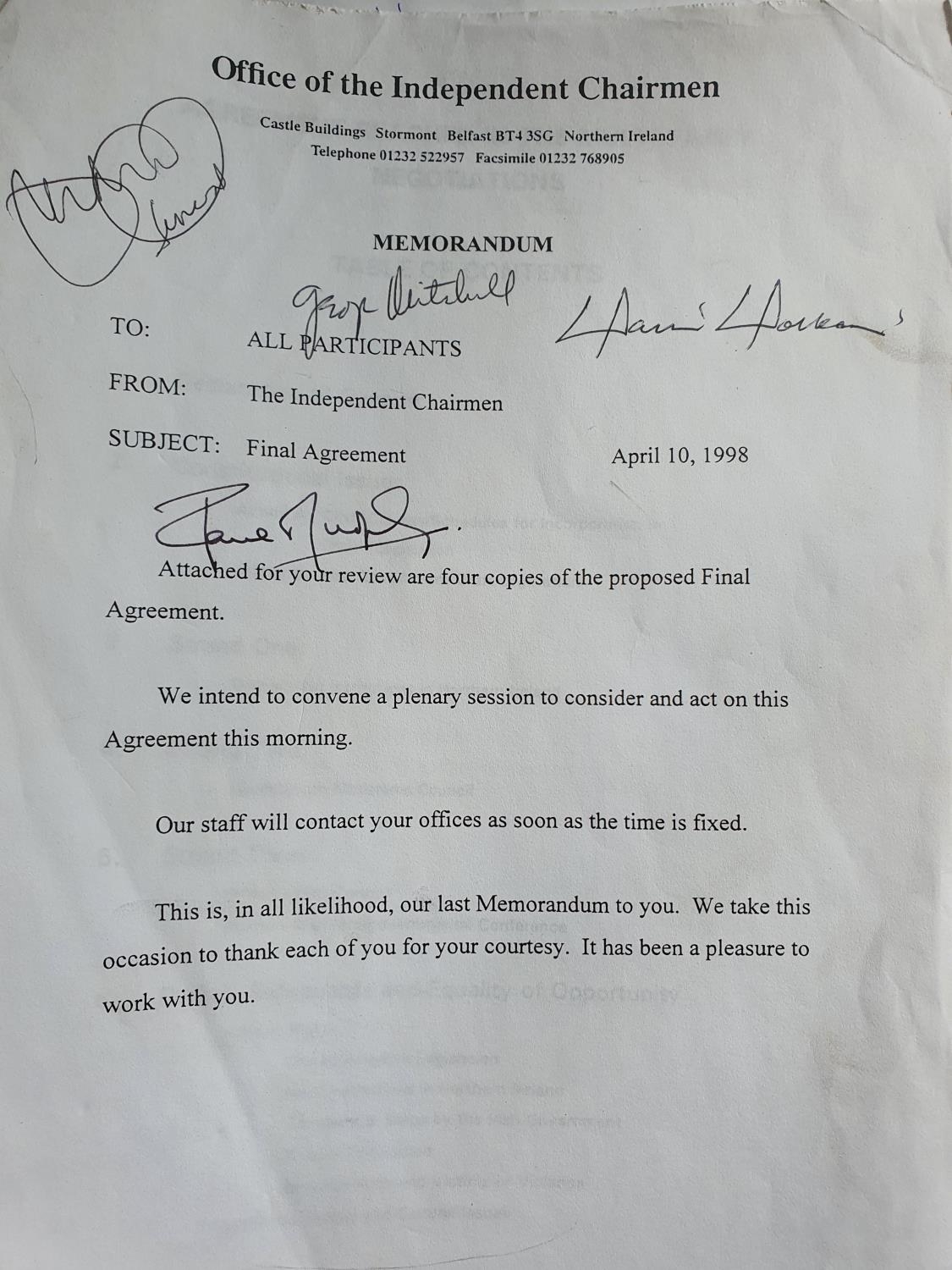 The agreement put a tentative end to the violence which had prevailed in the six northern counties for decades, and was signed by some of the most prominent leaders in recent history, including the late Martin McGuinness, David Trimble, Bertie Ahern and John Hume.
Sean Eacrett Auctions, based in County Laois, managed to get their hands on the copy from a party worker who had attended the historic talks 22 years ago.
The winning bidder will receive the official copy of the final agreement with cover memorandum, as well as two loose sheets with a large number of signatories from the various political parties who had helped bring the agreement into law.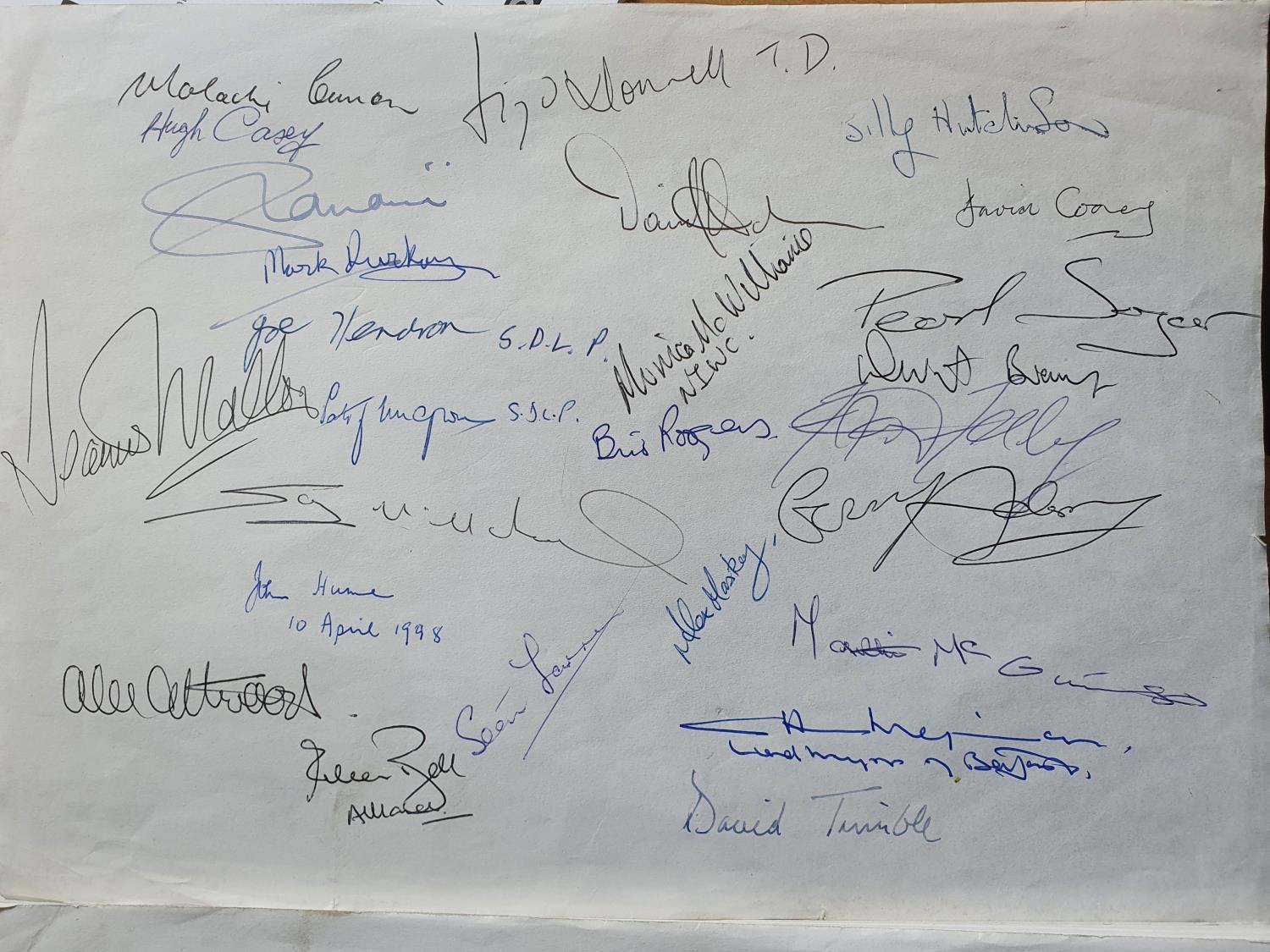 Owning a piece of history does not come cheap, however-- the Good Friday Agreement is expected to reach somewhere between 15,000 - 20,000 when the auction goes live on 19 September.
You can read more about the document up for auction by visiting the lot here.