US AUTHORITIES have apologised for an 'error' which resulted in almost 50 US troops arriving in Ireland without a negative PCR test.
Under current Irish law, all passengers into the country must present a negative Cvovid-19 test taken without 72 hours of departure, with fines or jail terms for those who fail to do so.
However, The Irish Examiner has revealed that 48 US military personnel and five crew members arrived into Shannon Airport from Bahrain in a US Navy aircraft without any negative test.
The troops stayed overnight in a hotel in Limerick and flew out to the United States the next morning, but did not fully isolate as the troops left the hotel to get food during their stay.
The incident, which occurred on 25 January, was discussed in the Dáil today when Foreign Affairs Minister Simon Coveney was questioned by Social Democrats TD Cian O'Callaghan.
Minister Coveney confirmed that they had not presented negative tests, which he said was "due to an error on the US side", but also admitted the military personnel had left the hotel, where they should have been self-isolating, in order to get food.
Speaking in the Dáil, Mr Coveney said:
"Once informed of this breach of regulations by An Garda Siochána, the issue was raised with the US authorities, both through the US embassy in Dublin and through our embassy in Washington.
"The US authorities have undertaken a review of the circumstances which led to this breach.
"They have also confirmed that the passengers concerned were operating in a 'clean bubble', were tested repeatedly during the period they were deployed in the location where the flight originated and, following instructions by An Garda Síochána, self-isolated in a hotel in Limerick overnight, only leaving once to purchase food, while masked, before returning to Shannon Airport the following day to travel onward to their destination."
The Foreign Affairs minister added that he had raised the "serious matter" of non-compliance with the US embassy in Dublin, and Ireland's ambassador in Washington also raised the matter with senior officials.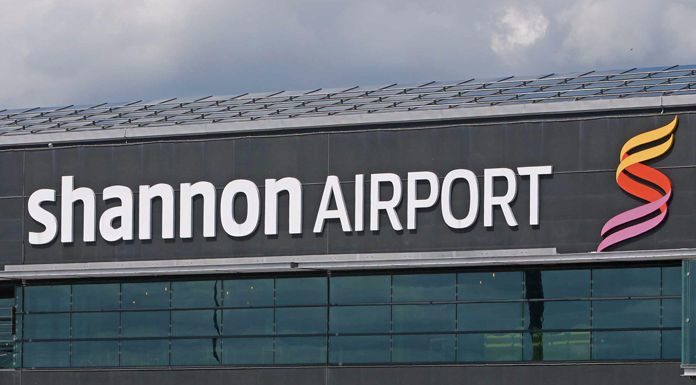 "The US authorities have assured me that this is understood and will not happen again," Mr Coveney said, saying it was "clear" that Ireland's mandatory requirements were "inadequately communicated" by the US authorities.
"My department and our embassy in Washington have received apologies, both orally and in writing, from the relevant US authorities, including the US military authorities," he said.
"The US side has recommitted to full compliance in respect of future landings."
While Mr Coveney said the troops self-isolated except to leave to purchase food, under official advice issued by Ireland's own Health Service Executive (HSE), the term 'self-isolate' means "staying indoors and completely avoiding contact with other people.
"This includes the people you live with. If you live with other people, stay on your own in a room with a window you can open, if possible.
"Ask other people to go to the shop or pharmacy for you."