THE temperature's low but spirits are high in Trafalgar Sq, where the Irish and their friends from across the Globe are out to celebrate St Patrick's Day.
Portlaoise man Brendan Fitzpatrick was one of the first to stop by The Irish Post stall when the gates opened at the square. Having read the paper for 20 years he was delighted to get a chance to meet the Post team in London today.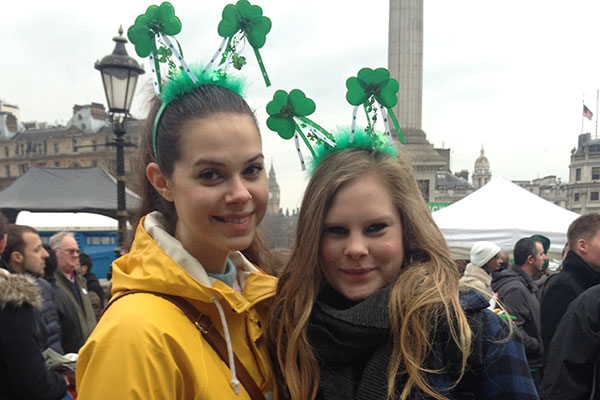 Elsewhere Lovisa Svensson and friend Maryse Veriaak were enjoying their first St Patrick's Day celebrations while away from their respective homes in Sweden and Belgium.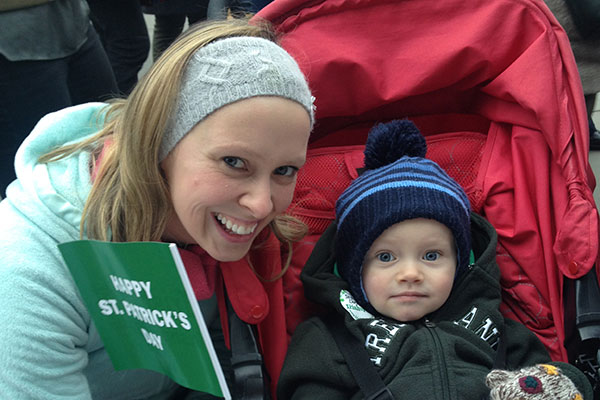 Galway natives Antoinette Casserly and her 22 month old son Timí O'Connell, who have recently moved to Hertfordshire, popped along to The Irish Post stall to say hi and grab a flag for the big day.