WESTLIFE singer Shane Filan's mother, Mae, who played a key role in helping the boyband get their first big break, has passed away.
The beloved mother of six died peacefully in Co Sligo this past Sunday, December 15.
She passed away surrounded by her close family and under the car of staff at North West Hospice.
One of the biggest supporters of Shane's dreams to become a pop star, it was Mae who famously convinced Louis Walsh to give her son's fledgling boyband a shot at stardom.
Speaking to the Irish Independent, Walsh recalled how Mae got Shane his big break with a simple phone call.
"She knew my mother. Mae was from Kiltimagh originally and was living in Sligo," she said.
"Anyway, she rang me and said how good her son and the group were, and for some reason I believed her.
"Every mother says their son is brilliant. I believed Mae Filan.
"And I met them and there was something about them. They were rough around the edges."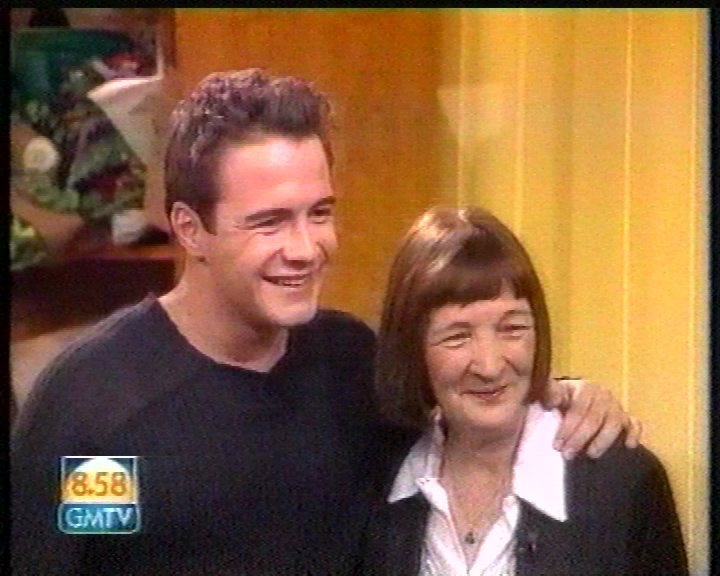 Originally from Kiltimagh, Co Mayo, Mae is survived by her husband Peter, and children Finbarr, Peter, Yvonne, Liam, Denise, Mairéad and Shane.
She is also survived by her sister Kathleen (Kay) Gilmartin as well as her sons-in-law Michael, Rowan and Cathal, daughters-in-law Geraldine, Ciara, Patricia and Gillian.
Mae will also be remembered by her 22 grandchildren as well as her brother-in-law, sisters-in-law, along with her many nephews, nieces, relatives, neighbours and countless other friends and acquaintances.
Mae will be reposed at the Filan family home over on 'Carlton Lodge', Carrowroe, Sligo from 4pm to 8pm. this Monday, December 16.
A mass of the Resurrection will follow at midday on Tuesday, December 17, in St. Anne's Church followed by burial at Sligo Ceremony.
The family are calling for privacy at this difficult time.
Anyone wishing to send flowers is being asked, instead, to donate to North West Hospice.