IT'S THE best day of the year for whisky lovers the world over. 
May 16 represents a momentous date in the calendar for anyone with a passion for the world's greatest alcoholic spirit. 
World Whisky Day is the brainchild of whisky consultant and author Blair Bowman, who first founded it back in 2012 as a way to unite whisky lovers all around the world. 
Each year, fans are invited to join the conversation on social media bysharing a picture of the whisky they are enjoying alongside the hashtag #WorldWhiskyDay. 
Previous incarnations have seen anywhere up to 250,000 people participate in the fun with events held across all seven continents on the day. 
Advertisement
And while this year's restrictions on travel and lockdown measures may have put paid to some of those events, the festivities are continuing online. 
"Sadly, it may be a while until we can celebrate our favourite tipple in person," Blair says. 
"But that doesn't mean we can't come together virtually for some socially distanced dramming. 
"World Whisky Day 2020 may be different to all which have come before it but the guiding principles remain the same. 
"World Whisky Day is about making whisky fun for all, not about being exclusive or prescriptive. All you need to participate is a bottle of whisky/whiskey – whatever variety, however you enjoy it. 
"The only rule is to drink responsibly!"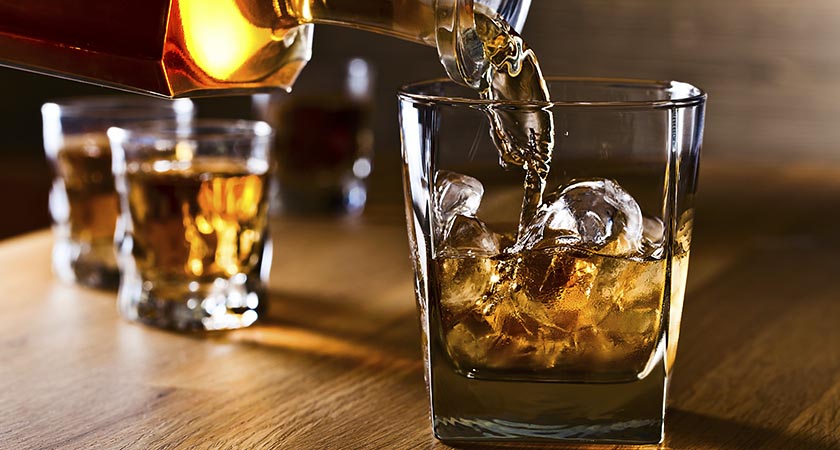 Advertisement
As part of the celebrations, Blair will be joined by whisky-loving friends Chris White, Joseph Trotter and Matthew Cordiner for a 'lockdown' version of their annual Big Fat Whisky Quiz, taking place at 8pm BST (UTC+1) on World Whisky Day.  
Anyone wanting to take part in teams of up to five can register here with some of the proceeds from the event going to The Drinks Trust. 
Alternative, the quiz will be livestreamed from Edinburgh on the World Whisky Day Facebook page. 
Slàinte Mhaith!