THEY recently tasted success in the All-Britain Championship in London.
Now Birmingham side St Brendan's have the honour of being the first ever British side to compete at the GAA Continental Youth Championships in Boston, Massachusetts.
More than 150 members of the club flew out for the event this week, which is sees sides from the USA and Canada go head to head in the largest Gaelic sports event outside of Ireland.
But for many at St Brendan's the historic occasion in the club's 60th year will be tinged with sadness.
Club stalwart Adrian McGee (son of founder Walter) passed away in June aged 53, and he was heavily involved in planning for the event.
"It was such a shock, we had a meeting with him on Wednesday and he died on the Thursday," said Paul Smith from St Brendan's. He was due to retire from the police force and was looking forward to the next phase in his life.
"His mother lives around the corner, his father started the club 50 years ago. It's an absolute shock to everybody.
"The lads did a guard of honour for him on Friday and travelled down to London for the All-Britain on Saturday. We're still coming to terms with it."
Paul's involvement with St Brendan's stems from his son Joseph getting involved with the side ten years ago.
He quickly immersed himself in the history of one of Britain's most successful GAA clubs and sees the trip to the USA as the next chapter of the St Brendan's story.
But the Continental Youth Championships will also hold great personal significance for him.
"I am a firefighter and at the time of 9/11 I was involved with the St Patrick's Day committee in Birmingham," he explained.
"We thought it would be a great idea to invite some New York firefighters over as we had raised a lot of funds for their Widows and Children's fund."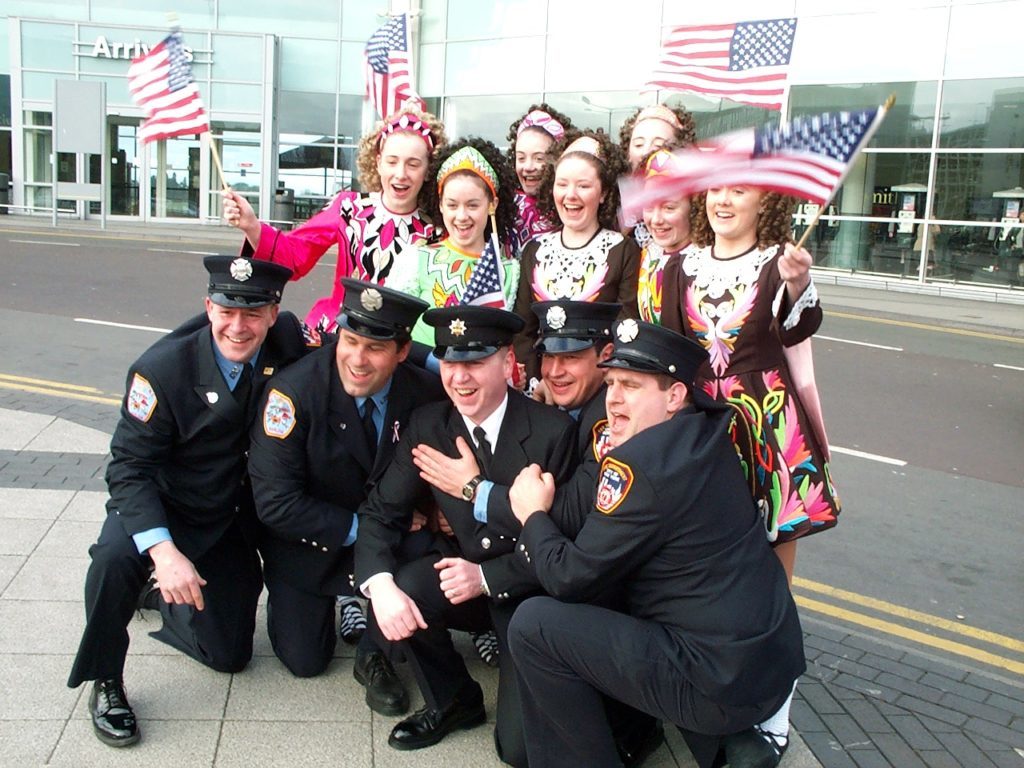 "Out of that, they made a couple of visits to the St Patrick's Day parade here. A great friendship was developed and one of the New York firefighters (Andy Horan) is my youngest lad's godfather.
"He is into Gaelic football in a big way, and he was instrumental in starting this campaign to get us over to take part in the Continental Youth Championships."
The club will spend a few days in New York catching up with old friends directly after the tournament before flying home.
"The buzz this event has generated for us in Birmingham and beyond is not something we were totally prepared for," admitted Paul.
"It's important for us to showcase the standard of the game in this country but it also boosts our profile and will hopefully help us attract younger members.
"We've got a really good youth system from U6 boys and girls teams all the way through the age groups.  Without the youth coming through you haven't got a club."
Part of their preparation for this trip has involved conditioning work at the famous Pat Benson gym in Birmingham – where Birmingham/ Irish boxer Matthew Macklin started out.
"Pat is from Mayo, like most of the founding fathers of the club and many of the current members," said Paul.
"So he was very keen to get on board and help us in any way he could."
St Brendan's recent success at the All Britain Championship means they go into the tournament with plenty of confidence, but there is no danger of them underestimating the opposition.
"New York got to the final of the Féile recently and their homegrown players are getting stronger and stronger," said Paul.
"They are used to playing in the heat, which is a big advantage for them. Many of their players have a basketball background as well, which can help with Gaelic, as far as high jumping and hand passing.
"We know we are going to be in for a massive test. But that is when we are at our best."
You can follow their progress here.