FORMER England midfielder Danny Murphy is calling for VAR to be scrapped after a number of questionable decisions were made during the opening weekend of the Premier League.
Two goals were ruled out but both were caused by extremely marginal infractions.
Man City's Gabriel Jesus had a strike against West Ham chalked off after Raheem Sterling was caught the width of an amoeba offside, while Wolves striker Leander Dendoncker had his supposed winner against Leicester disallowed after teammate Wily Boly was deemed to have handled the ball in a decision that proved VAR officials would cry 'handball' if a medieval cannon was firing balls at a defender from close range, as he lay on the ground trying to shield himself from the bizarre onslaught.
Ruling out the goal was much like that last sentence. Ridiculous.
Both decisions drew controversy, and Murphy argues that while the technology admittedly has its merits, football would be better off without it.
"Something doesn't feel right at the moment," Murphy told talkSPORT.
"You spend two minutes celebrating, then you take away that joy. Then the other set of fans are celebrating a non-goal.
"The Sterling goal that did get allowed, there was muted celebration because he was thinking, 'is this going to get taken away?'
"The Man City fans were just clapping, it was something from a ballet.
"I know the majority of what VAR did at the weekend was good - corrected some decisions that would not have been - but if you gave me a choice now, I would knock it on the head.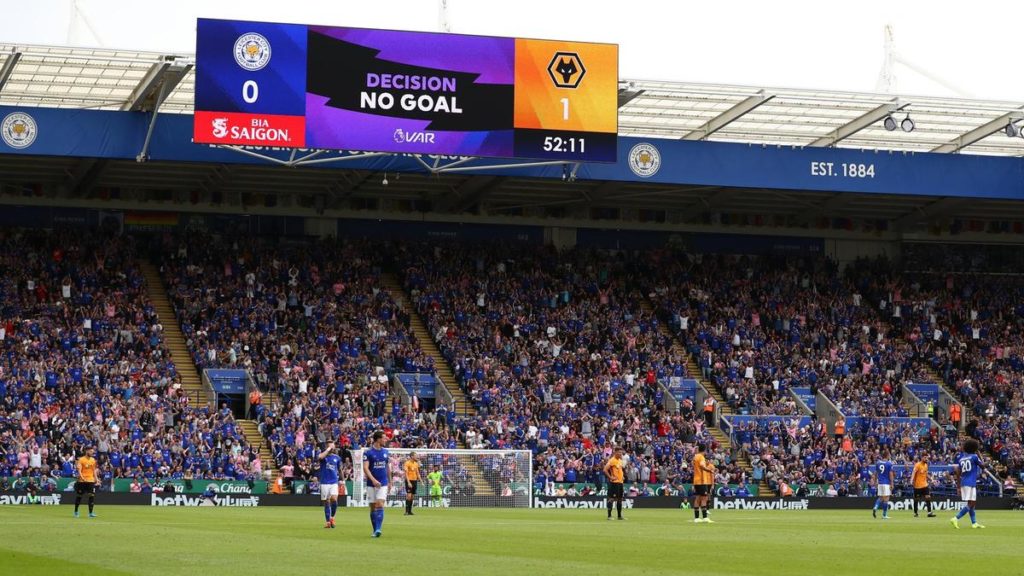 "Do we really want to see goals disallowed for offside when it's an armpit? It's supposed to be an entertainment business. It's creating too many areas of chat like this. I'd rather be talking about tactics and players.
Murphy, who spent 15 years in the Premier League with Liverpool, Tottenham, Fulham and Charlton, added that he disliked the hair-splitting nature of the system and that he'd rather see the technology scrapped.
"It's the marginal ones I hate - is his toe over the line, is he offside? I can't stand that!
"When it's fractional, just forget it. If it's so tight, just leave it alone! If I could now, I'd scrap the whole thing."
The new technology, Video Assistant Referee (VAR), was trialled during the 2018 World Cup, as well as last season during the latter stages of the Champions League, and after successful reviews, clubs in the Premier League voted unanimously to introduce the technology to the top English division.
The idea of VAR was first discussed in the early 2010's following significant injustices suffered by team such as Ireland, when Thierry Henry infamously cheated by slapping the ball with his hand to keep it in play, before setting up teammate William Gallas to score and see the French qualify for the 2010 World Cup at the expense of the Irish.
In said tournament, England's Frank Lampard saw a perfectly good goal against Germany ruled out after he'd chipped goalkeeper Manuel Neuer. The ball struck the crossbar and bounced over the line, but the referees didn't spot it and waved play to continue. It would've tied the score at 2-2. Instead, Germany went on to beat the English 4-1 and progress to the quarters-finals.
Whilst VAR undoubtedly right horrific wrongs like the ones mentioned above, what price are paying for such a guarantee? Is football going to lose its spirit for the sake of a few pedantic, finger-wagging corrections?
And besides, as frustrating as they are, those talking points and 'the ref scr*wed us over' conversations are all part of the sport we love ... right?