A JERSEY worn by the famed Irish-born New Zealand rugby captain Dave Gallaher over 100 years ago could fetch a record £40,000 at auction.
The renowned rugby player wore the iconic silver fern embroidered shirt during the country's first ever tour of Britain in 1905.
It is expected to sell for up to £40,000 at an auction at Rogers, Jones & Co in Cardiff on October 9, exceeding the current world record for a rugby jersey.
Advertisement
In May, a fan bid £21,500 for a New Zealand rugby jersey worn in the same 'Originals' tour that was kept at a rugby club in South Wales.
Following New Zealand's only defeat in their British, French and Canadian tour against Wales at Cardiff Arms Park, Gallaher exchanged his shirt with Welsh captain Gwyn Nicholls.
He then gave it to a van boy at his laundry business, Thomas Mahoney, whose family have kept it ever since.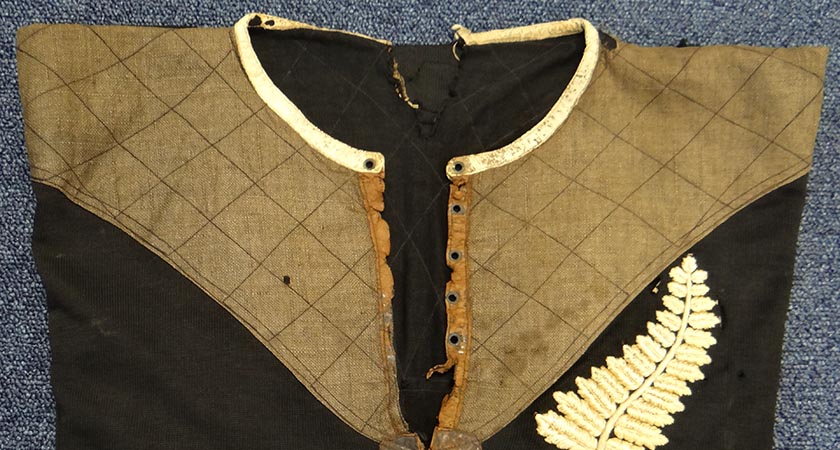 Ben Rogers Jones of auctioneers Rogers Jones & Co said: "The jersey is undoubtedly the most significant sport-related lot we have ever offered."
Gallagher was born in Ireland but emigrated to New Zealand with his family at a young age.
He played six Tests for the All Blacks but died aged 43 in 1917 in Belgium while serving in World War One.
Advertisement