SAFETY CAMPAIGN group Progressive Rugby have again condemned World Rugby's handling of concussion protocols after Ireland captain Johnny Sexton was selected for the game against New Zealand this Saturday. 
Sexton came off in the first test after receiving a bang to the head against the All Blacks in Eden Park and was forced to go through the HIA process by a local doctor. 
Sexton seemingly passed the checks and has been selected for the second game this weekend.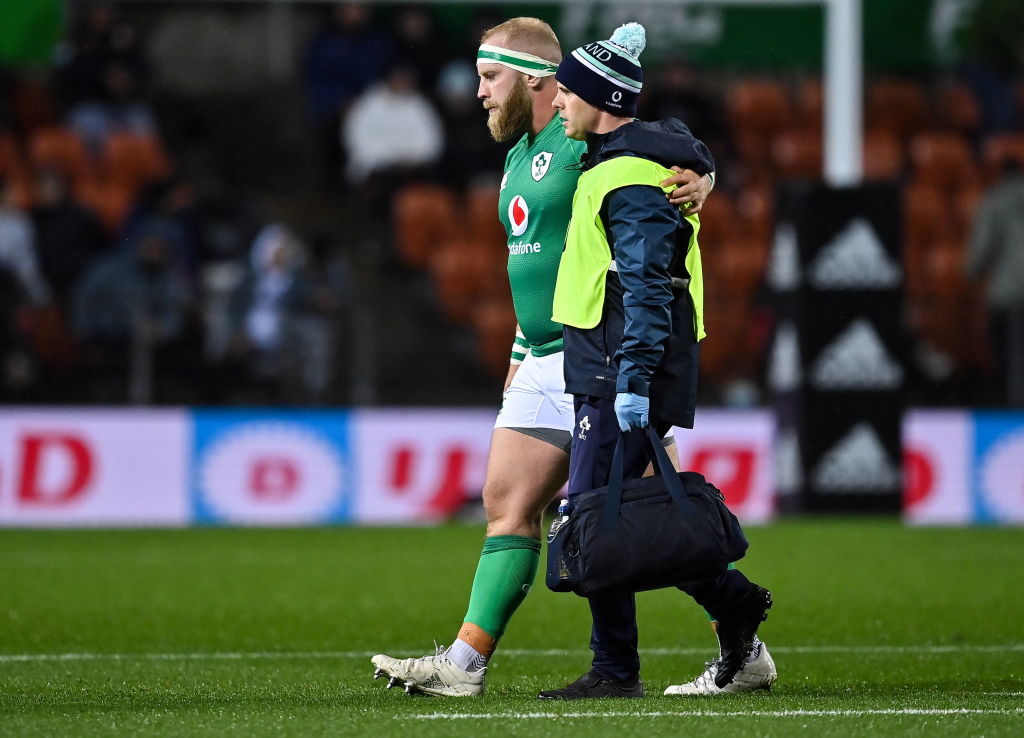 The fly-half wasn't the only Irish player to suffer a head knock. Munster prop Jeremy Loughman was taken off in the opening 2 minutes of the 42-19 loss and returned to the pitch despite looking dazed and confused on impact. 
He stayed on till 41 minutes until being replaced by Cian Healy again.  
Progressive Rugby, the lobby group of former players and medical practitioners for improved treatment of brain injuries in rugby says that Sextons selections means that head-injury checks are "being exposed" 
A series of tweets were posted on the lobby groups social media account detailing the problem with selecting Sexton.  
"Elite players who fail an in-game HIA1 have, by definition, displayed cognitive dysfunction requiring their removal," said a Progressive Rugby spokesperson. 
"In our view, this is sufficient evidence, regardless of subsequent testing, to exercise extreme caution for the good of both their short and long-term health. 
"This caution must be further amplified in players with a history of brain injury, as evidence is they are at higher risk of sustaining further concussions and other injuries. 
"Regrettably, the HIA is being exposed. Last week the process again failed to diagnose a clear and obvious brain injury (Jeremy Loughman), while three days later we are told it has identified a phantom one (Sexton). 
"The fact is there remains no examination by any expert that can demonstrate a brain has healed and is not at risk of further damage. As such, if player welfare is truly the game's number one priority, the only option must be to err on the side of caution - otherwise the new elite protocols are failing in their key purpose." 
Ireland boss Andy Farrell told the media that Sexton had passed all the tests and assistant coach Mike Catt said 'He's good to go, when speaking to reporters during the week. 
In the wake of Johnny Sexton's selection in the Ireland side to face New Zealand this weekend Progressive Rugby have released the following statement:

"Elite players who fail an in-game HIA1 have, by definition, displayed cognitive dysfunction requiring their removal. In….1/5 pic.twitter.com/fOWqg135PP

— Progressive Rugby (@ProgressiveRug) July 7, 2022