THE OSCARS nominees were announced earlier this week, and there are some well-deserved names on the list.
Irish animation studio Cartoon Saloon have had their newest offering, Wolfwalkers, nominated in the Animated Feature Film category, alongside Onward, Over the Moon, A Shaun the Sheep Movie: Farmageddon, and Soul-- with the Kilkenny company facing off against some of the biggest and most influential animation studios in the world.
Incredibly, every one of Cartoon Saloon's previous feature films have been nominated for Oscars, including The Bread Winner, The Book of Kells and Song of the Sea, but so far none have clinched the prestigious award.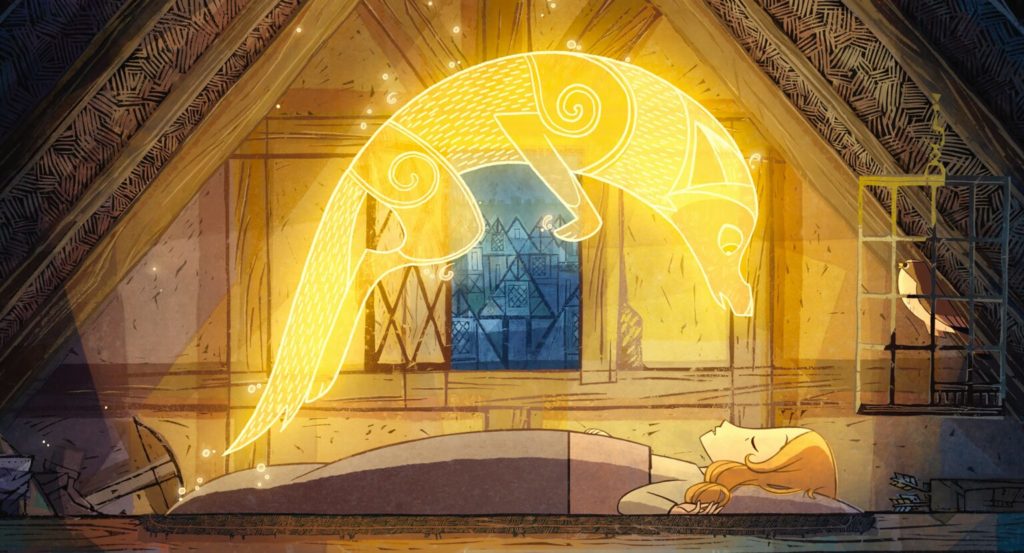 What is Wolfwalkers about?
Set in Kilkenny in 1605, Wolfwalkers tells the story of Robin, an English girl brought to Ireland with her father under the orders of the Lord Protector, who is set on wiping out the wolves from the woods by the walled-in town.
Robin, herself an aspiring hunter, begins her story wanting to prove herself by catching and killing a wolf on her own.
But local myths of Wolfwalkers, magical beings who lead the wolf pack and can transform into the beasts at will, turn out to be more than just the stuff of legends; and the consequences of an unlikely friendship leads Robin to face uncomfortable truths and stand up to dangerous injustices.
The film combines Irish mythology and history with larger-than-life characters, explosive action and gorgeous art, and should be in with a great chance of winning despite some serious competition.

Who is in the Wolfwalkers cast?
Wolfwalkers boasts a seriously impressive cast, most notably Seán Bean as Bill Goodfellowe, Robyn's father.
Irish acting legend Maria Doyle Kennedy lends her voice to the Oscar-nominated film as Moll MacTíre, Mebh's mother.
Comedian Tommy Tiernan also plays a small role as Seán Óg.
The two main charaters are played by Honor Kneafsey as Robyn and Eva Whittaker as Mebh Óg.
How can I watch Wolfwalkers online?
You can watch Wolfwalkers online exclusively with Apple TV+ (here).
If you don't have a subscription, you can get a free 7-day trial, and prices of €4.99/$4.99/£4.99 once that's up.
Unfortunately, the Oscar-nominated film has not yet been released on DVD or Blu-ray, so Apple TV really is the only way to watch Wolfwalkers-- for now, at least.