MCDONALD'S is a truly global fast food phenomenon selling more than 75 hamburgers a second and feeding around one per cent of the world's population every single day.
Given the astonishing number of Big Macs, Chicken McNuggets and French fries being consumed, it's not a massive surprise to learn that some people might want to get a little creative when visiting the golden arches.
The result is the McDonald's Secret Menu – a range of items created by combining two or more existing options into one gloriously messy but delicious treat.
Here are six all-time classics McDonald's lovers in Ireland can get their hands on.
6. The McLeprechaun Shake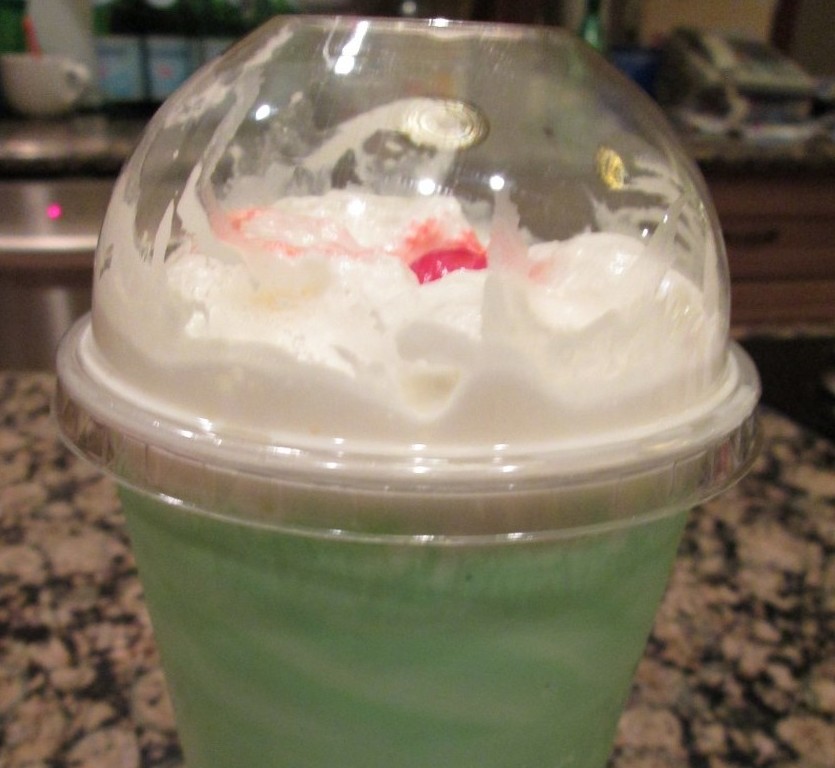 This seasonal classic can be creating by asking for a blend of the McDonald's chocolate and Shamrock flavour milkshakes. Fingers crossed the milkshake machine isn't broken...
5. The Hash Brown McMuffin
It's a little known McDonald's secret that hash browns are a tasty optional extra for anyone buying a McMuffin. So make sure you ask whoever on the till for one to be included. 
4. The Mc10:35
McDonald's breakfast comes to an end around 10:35 , giving customers a small window to order an egg McMuffin and Double Cheeseburger. Combine the two and strap yourself in.
3. 

The Land, Sea and Air Burger
Brings together the holy trinity of McDonald's – the Big Mac, the McChicken and the Filet-O-Fish –  in one giant burger that's liable to dislocate your jaw. 
2. The Monster Mac
The Monster Mac can be purchased by asking for a Big Mac with eight beef patties. Liable to leave you feeling the "meat sweats".
1. 

The Apple Pie McFlurry
Do we really have to explain how to combine an apple pie with some ice cream? Just look at the picture and fill in the blanks.