IRELAND's first ever female President Mary Robinson and her husband Nick have put their palatial home in County Mayo on the market for €2,750,000 (£2,129,337.73).
The couple has been living at Massbrook House on Lough Conn since purchasing the property in 1994, when Mrs Robinson was President, but have now decided to downsize and be closer to family in Dublin on a more permanent basis.
"As with many other couples in their seventies, it is now time to downsize, and this process has begun with the gifting of Mary's archives to Mayo. We hope that whoever buys Massbrook will find, as we did, a haven of peace and tranquility," the Robinsons told The Irish Times .
The main house, which is approached by a long, tree-lined avenue, extends to some 630 sq. m. (6,800 sq. ft) and comprises four reception rooms and five bedrooms (3 en suite). The house is beautifully positioned with a west facing aspect to the rear and overlooks Lough Conn to the east. The property enjoys almost a mile of lake frontage and is surrounded by some 113 acres of pasture.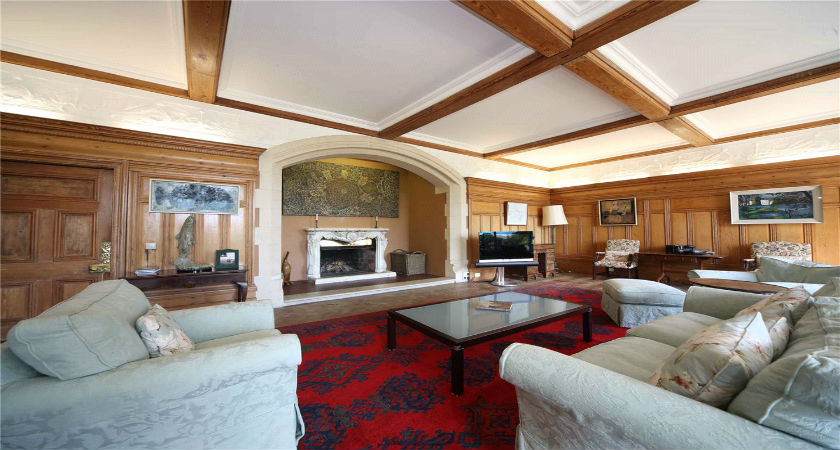 Massbrook House dates from 1890 and was designed by the eminent Victorian architect, Sir Thomas Drew. Drew who was born in Belfast, and famous for helping to design both St. Patrick's Cathedral and Christ Church Cathedral in Dublin and St Anne's Cathedral in Belfast, completed in 1899.
The house has enjoyed a fascinating history.  Shortly after winning a gold medal in the 1928 Olympics, Lord Burghley, on whom the character of Lord Andrew Lindsay in the film Chariots of Fire was based, stayed in Massbrook House during his honeymoon.  Local lore has it that during his stay in Massbrook House he managed to hurdle the main gate which, if true, was no mean feat.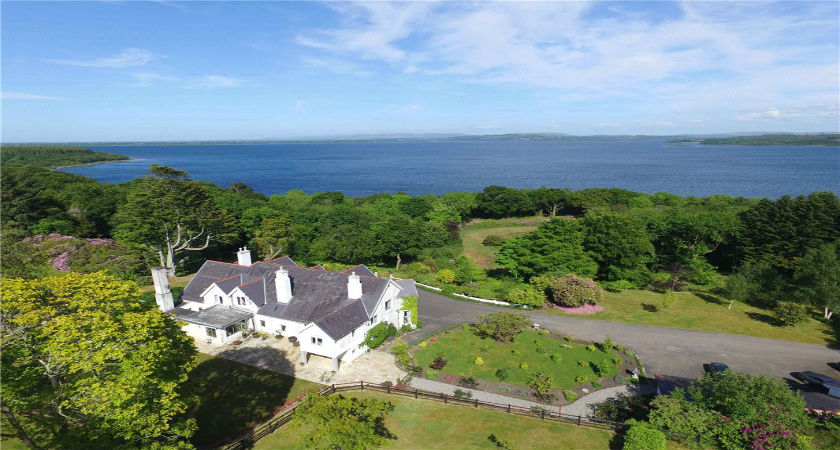 The Gate Lodge is positioned at the main entrance of the estate, and while part of the estate, is a house of merit in its own right.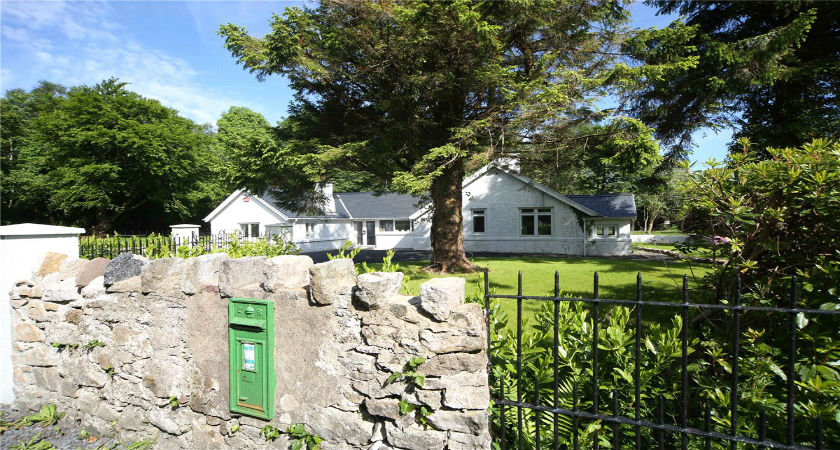 Roseanne de Vere Hunt, Head of Country Homes in Sherry FitzGerald, who along with Christie's International Real Estate is handling the sale, said "Massbrook House is a remarkable property in a relatively undiscovered part of Europe. While we expect keen domestic interest in the property, we also anticipate strong international interest as it really is a piece of paradise."
The property, which is a 3-hour drive from Dublin, is located just 40 minutes' drive from Irish West international airport.
Irish property, according to Ms de Vere Hunt, is attracting international interest due to the relaxed quality of life, the burgeoning economy and the fact that Irish house prices represent good value when compared with UK house prices.  "Our house prices are 25 per cent higher than in 2002 whereas UK house prices increased by 115% in the same period. Purchasers always respond to good property and good value."