EVERYONE wants to congratulate Team Ireland after the Rio 2016 Olympic Games.
But it was left to one An Post postie to get a special letter addressed to 'Annalise Murphy Olympic Silver Medalist, Rathfarnham, Dublin 14.'
Annalise Murphy, who consistently ranked well in her preliminary heats in Rio and took silver in the ladies' laser radial sailing at the Games, holding strong throughout the tense race.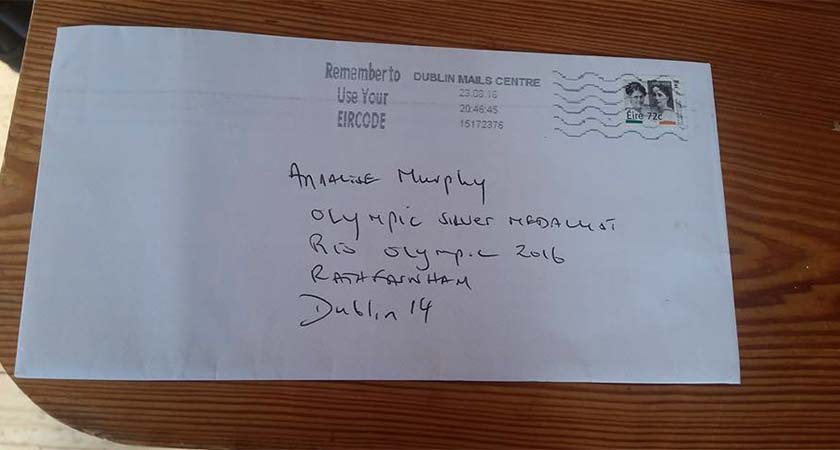 Her win was particularly sweet for the Dublin sailor as she just missed out on a medal at London 2012 as she placed fourth.
She posted the photo of the letter to her Facebook page saying, "An Post doing a fine job getting this mail to me with limited info!"
Annalise Murphy arrived home from Rio with the rest of the Irish team on Tuesday (August 23), and is set to be toasted at a homecoming celebration in her hometown of Dun Laoghaire, Co Dublin later today (August 25).