PUBLISHED just before the world went into lockdown, The Irish Cookbook has been a labour of love and determination for author JP McMahon.
It took him three years to write and saw him trawling libraries and books and interviewing families across Ireland to bring together 500 recipes from centuries of years of Irish food history.
Released in February, it is widely deemed as the most comprehensive book on Irish food culture which combines traditional, historic and contemporary recipes.
Born in Dublin, raised in Maynooth and now Based in Galway, McMahon began his culinary career at the age of 15, cooking in an Italian restaurant.
Now the chef and food educator is also the Culinary Director at the EastGalway restaurant group, which comprises Aniar Restaurant, Cava Bodega and the Tartare Café and Wine Bar.
Advertisement
He told The Irish Post what inspired him to write the book and his hopes that it will excite readers about the future for Irish food.
This certainly feels like more than just a cookbook, was that the intention?
Yes. I also wanted it to be something to be read. I love history so it was important for me to fold as much history into the food as possible. It's so vital as it changes the way in which we experience food.
So how would you describe the book?
It's a present understanding of the complex terrain of Irish food. Irish food is multi-faceted and has deep heritage. The book attempts to map the vicissitudes of its 10,000-year history.
Advertisement
You worked on it for three years – what was your original inspiration to write it?
The original inspiration came from our restaurant Aniar. We have been investigating Irish food for ten years and I felt that these changes had to be mapped on to the canon of traditional recipes.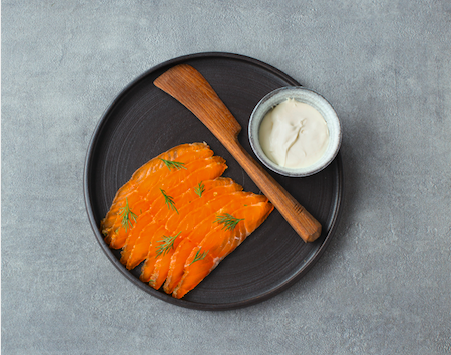 How challenging has it been to complete the book?
Difficult but Phaidon were great. Their editorial team helped hone my ideas and present them in a way that was exciting and refreshing.
Did your ideas for the book change at all in that time?
Oh yes. I struggled at first to incorporate spices into the book. We don't use any in Aniar. But they have a thousand-year use on the island. Does this make them any less a part of Irish food? It's not an easy question to answer. In the end, I took a broad view of Irish food.
How are you feeling about the end product?
Advertisement
Very good. I think it's a great beginning. We only had so much space (500 pages) to cover 10,000 years. I hope the next book will go deeper again into Irish food.
What do you hope readers will get from this book?
I hope they will learn something new about Irish food, something different. I hope it will expand their understanding of the possibilities of where Irish food can go after this. I also want them to have fun cooking, to become better cooks and a little more self-sufficient in the kitchen.
There are many culinary books out there – what sets yours apart?
I think mine tries to bring together different fields, such as food, history and literature. I want it to be read as well as to be cooked from. I think the wild food and seaweed sections are unique and will help people reconnect with their local landscape.
Advertisement
Why was it important to you to write a book that deals with so much history around Irish culinary traditions?
I think Irish food has been overlooked, both nationally and internationally. I hope this book places it in new fields. It is important that we appreciate what is on our doorstep, that is, the wonderful produce that makes up what Irish food is.
When sparked your own interest in the culinary world?
I was born in Dublin and I grew up in Maynooth. I started cooking when I was 15 in an Italian restaurant. I loved the ways food allowed you to express yourself and connect with people. I cooked on and off until we opened Cava in 2008. Up to that point I was also studying for a PhD in Art History in UCC. I'm self-taught as a chef and I suppose I never knew exactly what direction I was going in. The restaurants (we now have three) represent that mix, of where I have come from. I love art and literature just as much and try and fold that into the experience of the restaurants as much as I can.
The Irish Cookbook by JP McMahon is published by Phaidon, costs £35 and is available to purchase here and at online bookstores.