FASCINATING footage has re-emerged of the late, great Gay Byrne asking British people what they think of Ireland in 1980... and some of their answers are rather eye-opening.
In the midst of The Troubles, Byrne takes to the streets of London to ask passersby their opinions on Ireland, Northern Ireland and whether they see a solution to the conflict.
Most people seemed to know very little about Ireland or indeed about the simmering social and political situation on the island... but a few of them weren't afraid to take a few pot-shots.
"I think the Irish ask for a lot," one woman said. "They're supposed to be religious, and they're fighting - not politics - but religion," she continued.
Another was asked what his mental image was of Ireland.
He replied: "Mental image of southern Ireland is green, grass. Mental image of Northern Ireland is corrugated iron."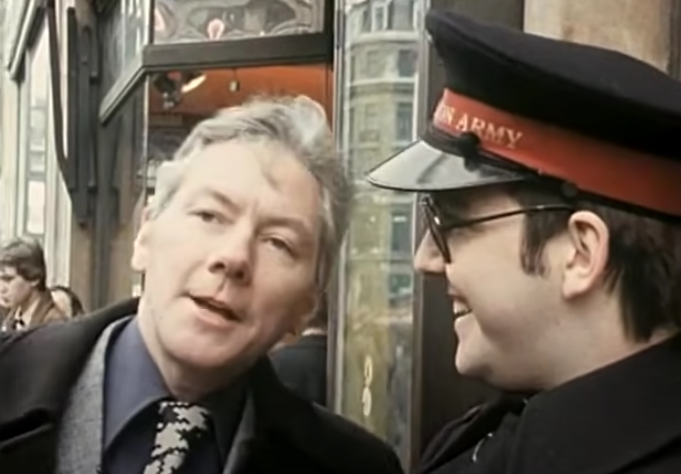 When Byrne asks him who he thought was responsible for the problems in Northern Ireland, he said he "hadn't the foggiest idea".
His solution? "Send them all back and let them blow each other up."
Everyone else appeared to hold rather simple views of the island and its people.
One women said she immediately thought of "green and drinking", while another said "rain I'm afraid, it's rather wet... but very beautiful."
Others were a little more brash with their responses.
"North seems to be rebels, south seems to be leprechauns," one man said.
Another joked that the Republic of Ireland was more "picturesque" because it wasn't "a part of the UK" before laughing.
"We know that there's trouble in Ireland, but throughout all the trouble, there are still friendly people," he continued.
Have the views of those in the UK changed much in the last four decades? We'll let you decide, but how lovely is it to see Gaybo in action again?