TELEVISION favourite Ricky Tomlinson was among supporters who turned out for the launch of the first Darkness into Light event in Liverpool.
The actor – who starred in popular sitcom The Royle Family - joined Irish community members who attended the bash at St Michael's Irish Centre this month.
On May 9 the city will take part in the annual Darkness into Light 5k walk/run - which was launched in Ireland in 2009 to raise cash for the Pieta House anti-suicide charity – for the first time.
The Liverpool launch saw Donegal native Cristy Harkin, who is now living in the city, explain the importance of the charity and his own struggles with mental health issues.
Irish Community Care Merseyside's Breege McDaid also spoke at the event, encouraging as many people as possible to support the 5k fundraiser.
The charity, which supports the most vulnerable members of the Irish community in Liverpool, will receive a portion of the funds raised on the day
While the DIL walk is now in its seventh year in Ireland, 2015 marks the first time the event will be held simultaneously in cities across Britain.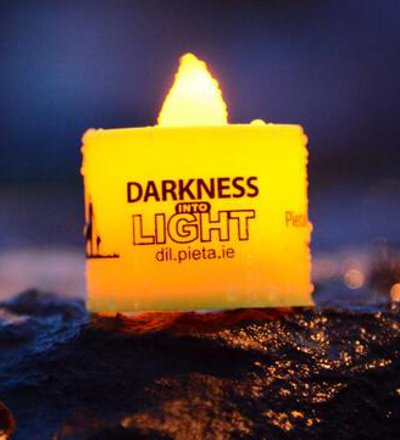 So when Irish-based fundraisers turn out to take part in 80 walks being held across the country at 4.15am on May 9, so too will their peers in Manchester, Birmingham and Liverpool.
A DIL London event, which was launched last year, will also take place on the day.
The DIL Liverpool committee are hoping to host a debut event to remember, they told The Irish Post this week.
"We had a great night at our launch and would like to say a massive thank you to everyone that helped on the night, to all our great performers, to all our wonderful speakers, generous pledge givers and especially to everyone who attended and showed their support," they said.
They added: "Now let's get looking forward to May 9. You can help us make that a walk to remember by registering today."
The DIL Liverpool walk will kick off at St Michael's Irish Centre in Boundary Lane at 4.15am on Saturday, May 9 and make its way through Newsham Park before finishing back the centre.
Those who wish to take part can register through the Pieta House website or at St Michael's Irish Centre on the morning of the walk.
For more information about DIL Liverpool contact St Michael's Irish Centre on 01512631808 or email Kieran O'Brien on [email protected]