THEY SAY that the way to a man's heart is through his stomach.
You don't have to be a bloke to be onboard with this latest distinctly Irish Valentine's Day sweet treat offering though.
Baileys Irish Cream is the traditional tipple of many a Christmas over in the Emerald Isle.
But every day can be Christmas thanks to this new chocolate-based salty caramel offering from the Irish cream specialists.
Because Bailey's have got a set of chocolate salty balls with your name on them.
Or, to be more precise, they've got some ball-shaped salted caramel Baileys chocolates with your name on them.
Available at your nearest ASDA, Morrisons or Co-Op, this could be the perfect sweet treat for anyone pining for home.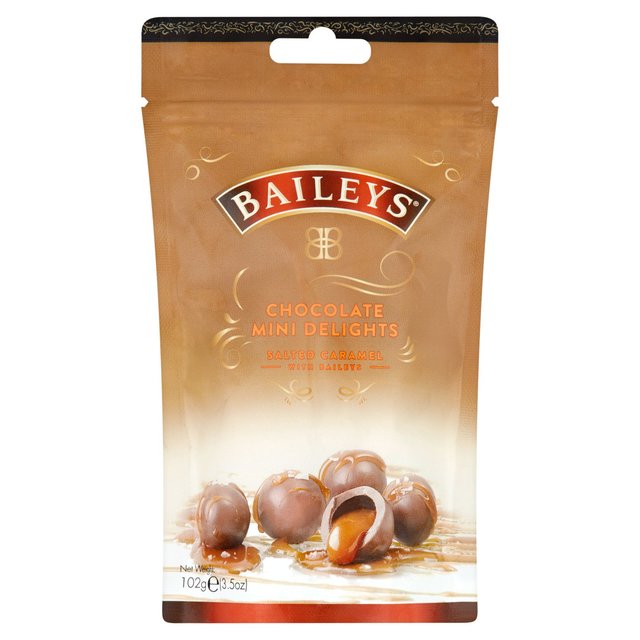 Launched last November, these Baileys chocolate treats come in either a pouch or tube and look every bit as good as they sound.
Inside each and every chocolate shell is a mini truffle oozing a salty caramel centre and a dash of the famous Irish cream.
They can be purchased online today but one customer over at Morrisons has already posted a warning online.
It reads: "'CAUTION' These chocolates are very very Moorish and its really easy to polish off the whole 102g bag in one go! on that note maybe 250g bags would be better(?) 10/10."
You have been warned.