BAILEYS FANS are set for a Christmas Day to remember.
The Irish cream liqueur is a popular tipple over the festive season and the Christmas celebrations are being ramped up this year with a Baileys Chocolate Yule Log.
Combining chocolate sponge with chocolate flavour frosting, this unique yule log creation comes coated in milk chocolate with a Baileys frosting.
Add some lustered milk chocolate curls and a coloured chocolate plaque and you have all the ingredients of a festive classic.
Best of all, this inspired dessert treat is entirely alcohol-free, meaning its one all of the family can enjoy without worrying about any potential hangover.
The Baileys Chocolate Yule Log can be purchased online at Tesco and it's just the tip of the iceberg when it comes to Irish cream liqueur treats.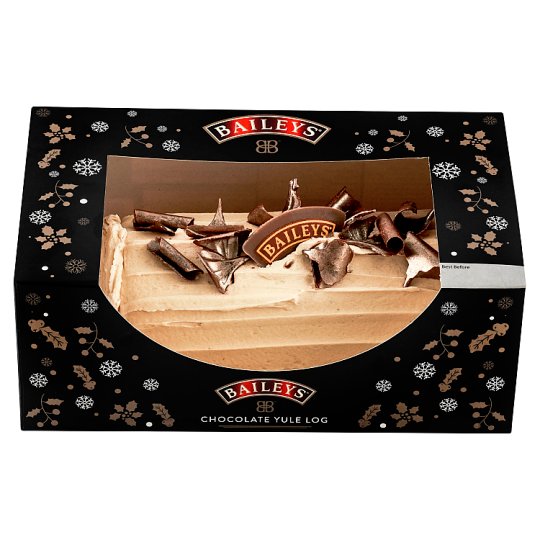 There's the Baileys Chocolate Secrets ice cream, which could serve as the ideal addition to the Baileys Chocolate Yule Log for anyone looking to up the ante on their dessert.
A word of warning though: this Baileys sweet treat does contain alcohol, meaning you might want to keep it out of reach of children.
Failing that, Baileys fans can count down the days to December 25th in brilliantly boozy style with a special Baileys advent calendar containing bottles of the good stuff.
With Christmas a traditionally tipsy time for families up and down the land, no wonder everyone is already counting down the days.
All this and it's only October.