NOTORIOUS British serial killer Mark Nash will die behind bars after losing his appeal against convictions for two brutal double-murders in Ireland 20 years ago.
Nash, originally from England, has been imprisoned in Dublin since 1998 when he was found guilty of the separate killings of Irish couple Carl and Catherine Doyle in their Roscommon home on August 16, 1997.
Then in 2015, the 44-year-old was further found guilty of the March 1997 murders of Sylvia Shiels and Mary Callanan in Grangegorman, Dublin.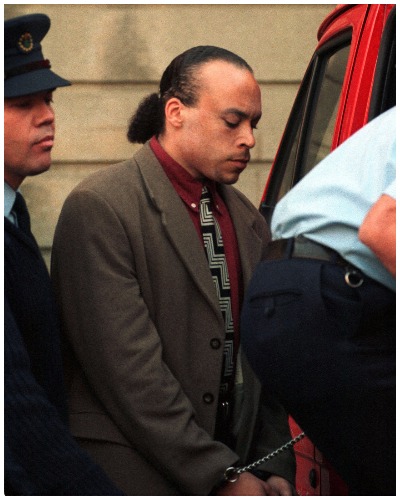 Their mutilated bodies were found in sheltered accommodation in the north inner city of the Irish capital five months before the Roscommon murders.
Nash first appealed against the convictions last November, telling Dublin's Court of Appeal that there were a number of issues about the way his 2015 trial was run.
The killer's barrister Hugh Hartnett described his case as "unusual and extraordinary" because another man - Dean Lyons - admitted killing Ms Shiels and Ms Callanan before his death in 2000.
The appeal was focused on the possibility that a jacket found to bear Nash's DNA was cross-contaminated, as well as the manner in which the judge advised the jury to deal with the admissions made by Dean Lyons.
However, Mr Justice Alan Mahon rejected Nash's appeal today on all grounds, saying the scientific evidence did not conclusively prove or disprove contamination and was not so strong as to justify the withdrawal of the case or the granting of a direction to the jury.
Mr Justice McMahon added that none of the various grounds of appeal had been upheld by the court and "accordingly we must dismiss the appeal".
Nash, whose last addresses were Prussia Street and Clonliffe Road in Dublin, was not in court for the judgment.
Mr Justice Mahon also dismissed "what transpired to be false admissions to the Grangegorman murders" made by Dean Lyons prior to his death in 2000.
He added it was the "strong view" of the three-judge court that Nash's trial for the Grangegorman murders was "entirely fair", and "produced a verdict well justified by the evidence."