THIS COULD open up 'a whole new world' for ambitious Disney fans.
Disney's Studio Motion Pictures are offering a paid 12-month internship for one lucky person who wants to challenge themselves and reap the rewards of hard work.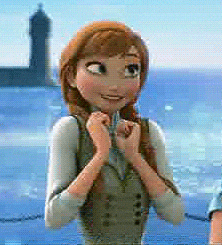 The massive company behind beloved childhood films such as The Lion King, Tarzan and The Fox and the Hound are inviting undergraduates, who want to kickstart their career, to apply for the professional internship in the Studio Marketing & Publicity sector.
The succesful applicant will join the Disney Studio Motion Pictures and work alongside experienced industry leaders, receiving constructive on-the-job training as they assist the marketing and publicity team in distributing and marketing Disney content in Ireland.
To be in with a chance, you'll be a current undergraduate studying a relevant subject such as Media or marketing, have a good knowledge of the film industry and have the right to work in Ireland.
The role will involve regular evening and weekend work, but in return you'll be paid a €22,000 salary, 25 days paid holidays and get company discounts at Dublin's Disney Store as well as on Disney products and shows!
The role will start on 15 June 2020 but the deadline for applications is 29 March, so if you're interested there's no time to lose!
You can check out the job here.