COLM MEANEY believes explaining the way Ireland works to the British is "quite a task" in the current political climate.
The Star Trek actor made the pointed remarks during a night in which his contributions to the world of TV and film was celebrated at the Irish Post Awards
Meaney received the coveted Lifetime Achievement Award for a career spanning more than four decades.
"I feel very honoured," he told the Irish Post. "It was a bit of a surprise but a very welcome one".
"The Irish Post does a great job," he continued.
"I'm old enough, unfortunately, to remember when it started. It's grown into a really comprehensive international newspaper and it is really impressive.
"I think especially nowadays it does an excellent job of explaining Ireland to the British, which is quite a task."
With 127 acting credits to his name, according to IMDB, Meaney has plenty of highlights to look back on.
"I got a Golden Globe nomination for The Snapper. That was great. Doing those three Roddy Doyle films was tremendous.
"Getting to play the same character three times, was wonderful."
However, some of his favourite work has come in films that largely went under the radar.
"Surprisingly, it's not the ones that people think," he said.
"There are other films that maybe didn't get as big an audience – How Harry Became A Tree is one that I loved."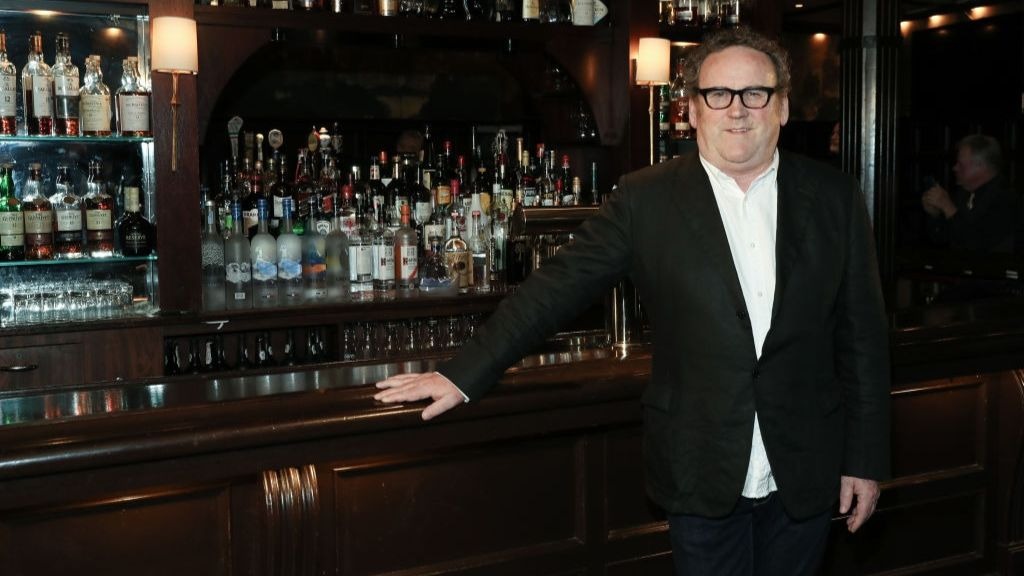 The drama, set in rural Ireland, saw Meaney star as Harry Maloney, a farmer who sets out to ruin George O'Flaherty, the local publican and matchmaker, played by Line of Duty star Adrian Dunbar.
Things are complicated further when Harry's son Gus (Cillian Murphy) falls for George's daughter Eileen (Kerry Condon).
Haunted by the death of his eldest son and a strange dream in which he quite literally turns into a tree, Harry's scheme soon begins to take shape in this occasional surreal and strikingly unique film.
It's a project that holds a special place in Meaney's memory.
"The director, Goran Paskaljević is a superb," he said.
"Unfortunately, it didn't find an audience. It screened at Venice film festival in 2001 and then 9/11 happened and everything went crazy."
No interview with Meaney would be complete without a mention of Star Trek.
With much of his work taking him to the US, the Irishman admits he is still occasionally approached by fans of the show.
It's hardly a surprise – he appeared in 225 episodes, which is the second highest of any actor in the franchise's history. He has no regrets about doing the show though.
"I enjoyed Star Trek," he says.
"I did it for seven years. Seven years in a space suit was enough but it was very enjoyable. Star Trek fans still speak to me in the street.
"Sometimes it's like I'm two different actors with two different careers," Meaney adds, "the Star Trek career and the other career ".
Revisit some of Colm Meaney's most iconic roles here.