THE NUMBER of confirmed coronavirus cases aboard a quarantined cruise-liner off Japan has jumped from 20 to 61 overnight.
Over 3,000 passengers are trapped on board the Diamond Princess, unable to leave after the ship was refused entry to Yokohama harbour.
An Irish couple are among those stranded on the ship, with the quarantine expected to last for at least another 10 days.
The liner was prevented access to the Japanese port when it became apparent that a man who had disembarked the ship in Hong Kong last month had since been diagnosed with the deadly virus.
The Irish husband and wife, from Co. Meath, explained that all passengers had their temperatures taken and were asked to fill out a questionnaire about their health.
Worryingly, just 10 passengers aboard the ship were diagnosed with the virus on Wednesday, but in the two days since, another 51 cases have been confirmed.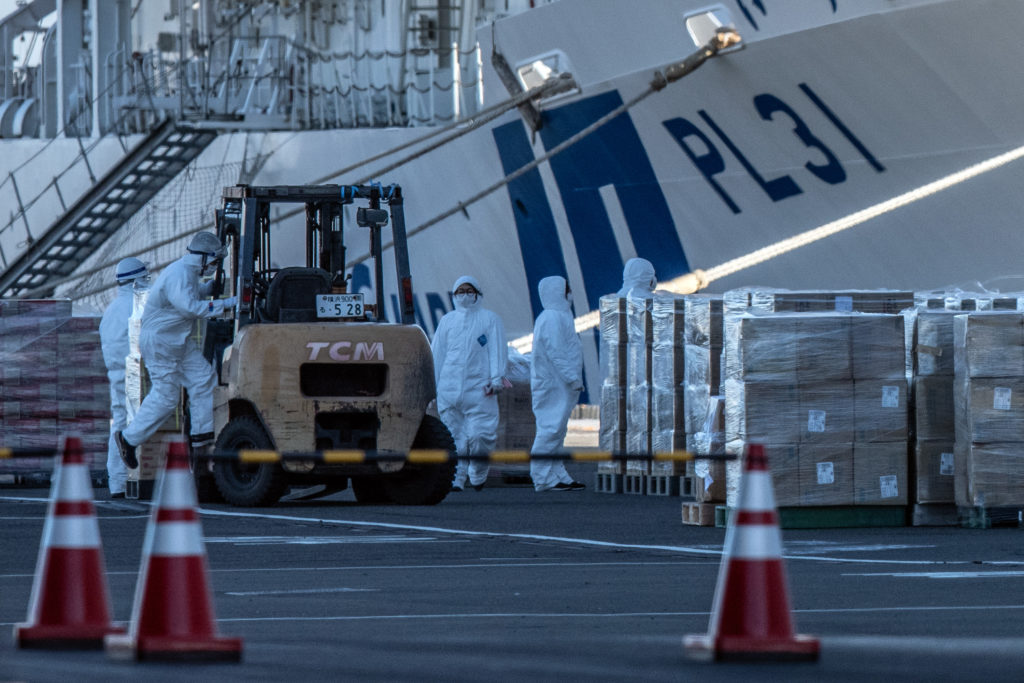 One of the newly diagnosed cases is thought to be a British man, believed to be on his honeymoon aboard the ship.
The 61 cases came from a sample of 273 people who had been tested because they were either showing symptoms or had been in close contact with those who did, according to the health ministry.
Health Minister Katsunobu Kato told a news conference that 21 of the newly found 51 cases were Japanese. Further tests would be conducted if additional passengers on board the ship developed symptoms, he said.
Video footage showed blue and white tarpaulin put up on the Diamond Princess to screen passengers from view as those diagnosed with the virus were moved out to hospitals in Tokyo and neighbouring towns, the health ministry said.
The disease has killed over 600 people around the world in just over two months. All but two of those deaths have occurred in mainland China.
The outbreak has even stoked concern about the Tokyo 2020 Olympics, which begin on July 24. Games organisers have set up a task force to coordinate with health authorities on how to respond to the epidemic.
More than 30,000 people are believed to have caught the disease.