THE DISNEY STORE on Grafton Street in Dublin has launched an application to build a security gate outside the shop-front to stop homeless people from sleeping there overnight.
The application was submitted to Dublin City Council on October 31 by The Disney Store Ltd, citing that the doorway has been used by the homeless for sleeping and allegedly also for drug-use.
It adds that staff have allegedly experienced threatening behaviour and confrontation, something which has been reported to gardai.
The application goes on to add that this anti-social behaviour has affected the "entrance and egress" of staff members and customers, giving reason for the proposed gate.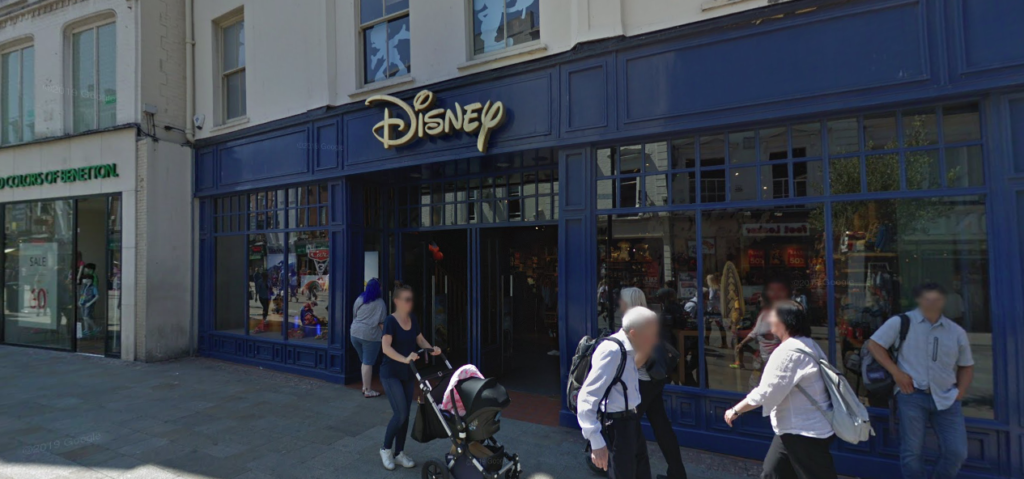 The steel shutters would be retractable and would match the existing shopfront in terms of colour and design. The gates would be shut and locked after the shop closes at night.
The proposal has lead Dublin City councillor Anthony Flynn to declare that the company has shown a "lack of empathy and compassion" to homeless people, according to the Sunday Times.
Aviva Life and Pensions, owners of the building currently used by the Disney Store, say that they are happy with the proposal.
A final decision on the proposal will be made in early December.