STAFF AT a grocery shop in a small Limerick town have been spreading a bit of joy as they hand-delivered crates of Easter Eggs to every nursing home in the locality.
Sheahan's Store in Newcastle West, County Limerick is a family-owned business operating in the town for decades; a big part of the community, over the weekend  staff went above and beyond to spread some happiness as they hand-delivered Easter Eggs to nursing homes in their local area.
All four nursing homes in Newcastle West received the special delivery, with around 250 residents getting the gift of an Easter Egg from Sheahan's-- but this is not just a way to cheer people up during the pandemic.
In fact, the tradition has been ongoing for many years, started by Anthony's own father over a decade ago-- and it helps keep his memory alive.
"My father started the tradition about, maybe 10 or 15 years ago," Anthony told The Irish Post. "He always used to do it, every Easter he'd bring Easter Eggs to the nursing homes.
"I took over the shop about four years ago when he passed away and it's the little things you like to keep, it's something we always wanted to carry on.
"Especially now with everything going on, we just want to keep going out and just show our support."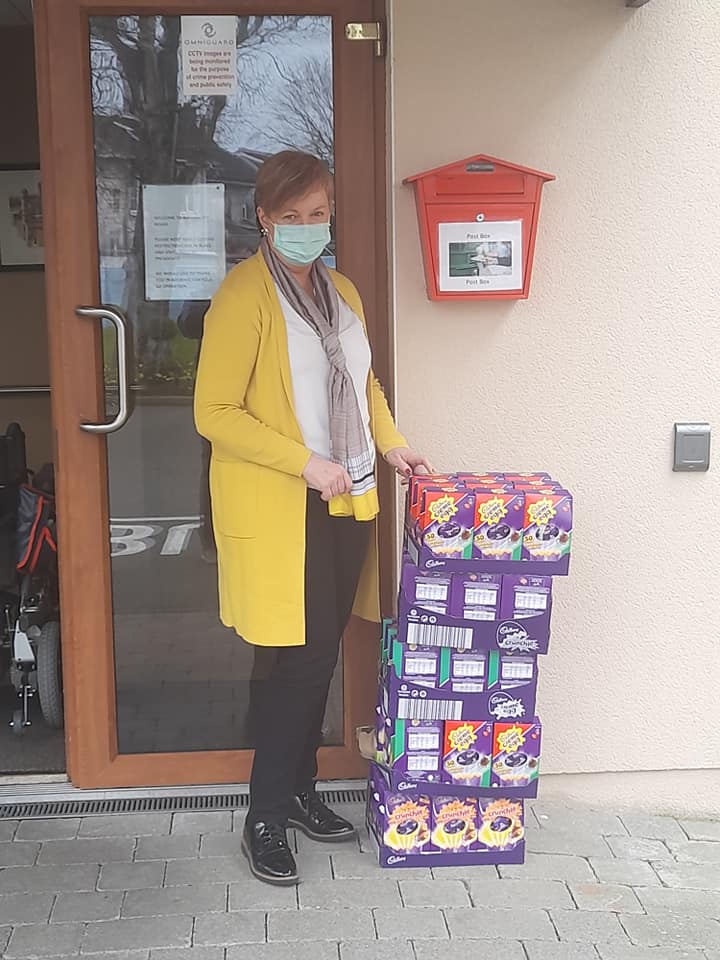 All four nursing homes in the Newcastle West area got the special delivery-- St Catherine's, Beechwood, St Ita's and Killeline.
"We got a great reaction," Anthony said. "Everyone was delighted. It's a way to spread a bit of joy at the moment.
"A lot of the residents of the nursing homes, they were all customers here as well. It's nice to give back to them. They give us their business all year round and it's nice to give back and show them that we're thinking about them.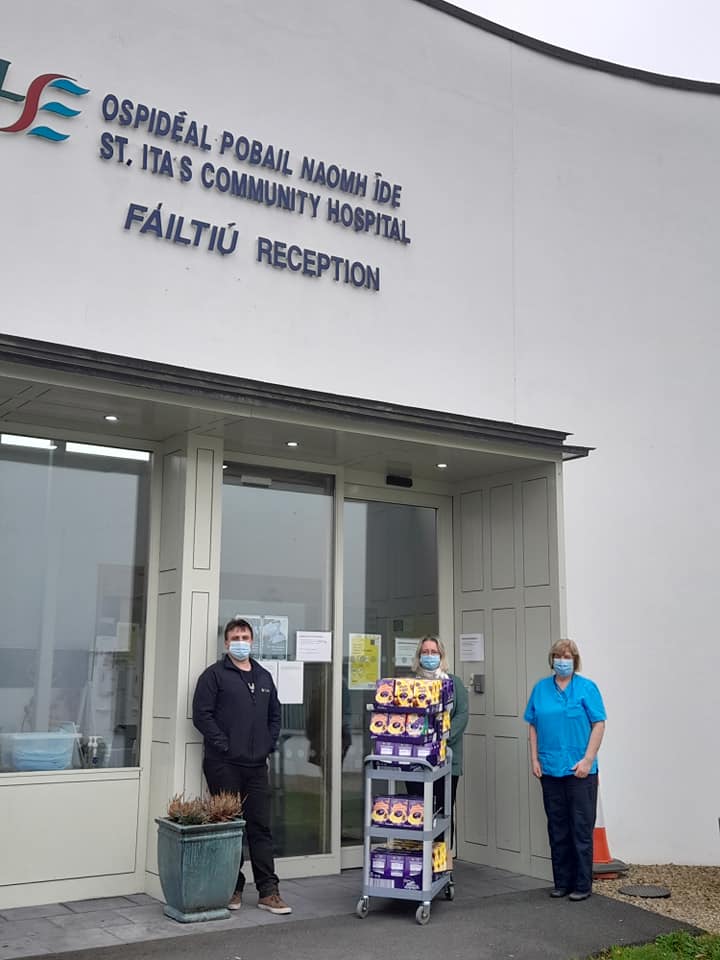 "Down through the years we used to be able to go inside and give them out personally, but with everything going on we just drop them outside now," Anthony added.
"Hopefully next year we can meet them all again."
In January, the Newcastle West area was badly hit by the third wave of the Covid-19 pandemic, and while infections in the area are now largely under control, the ongoing Level 5 restrictions means family gatherings and church services will not take place this Easter.
But with the community spirit alive and well, the people of Newcastle West still look set for a happy Easter.