THE historic fighter jet that crashed onto a busy road in West Sussex on Saturday during an air show had performed three separate displays in Ireland last month.
The 60-year-old Hawker Hunter failed to complete a loop-the-loop stunt at the Royal Air Force Association Shoreham Airshow and crashed onto the A27.
Twenty people are now feared to have died in the tragic accident that occurred close to Shoreham Airport in Sussex.
Assistant Chief Constable Steve Barry of Sussex Police today said: "The number of highly likely dead remains at 11, but may rise. However, we do not expect that figure to be greater than 20, probably fewer."
The vintage jet took part in three air displays in Ireland last month.
Crowds witnessed the Hawker Hunter in action at the Shannon Air Display on July 18, the Bray Air Spectacular the following day and at the Foynes Air Show in Limerick a week later.
The jet was flown by the Royal Air Force (RAF) through the 1950s and early 1960s and was used as a fighter, fighter-bomber for observation and investigation missions and for aerobatics.
It was also flown by RAF display team the Black Arrows.
The pilot in Saturday's crash has been named locally as Andy Hill, a former RAF pilot.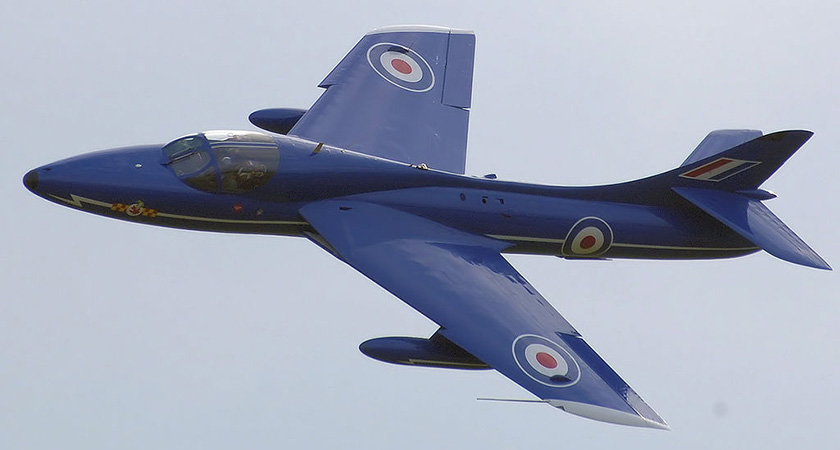 He was taken by air ambulance to the Royal Sussex County Hospital shortly after the crash and is in a critical condition.
According to the Civil Aviation Authority, the plane is registered to a company in Great Canfield, Essex.
The crash at Shoreham was witnessed by thousands of people who attended to the first day of the air show and onlookers nearby.
Shoreham Airshow organisers today defended their safety record following the police's warning that the death toll is set to rise.
The Royal Air Forces Association said safety standards at air displays in Britain "are among the very highest in the world".
It added: "All air display arrangements, including the pilots and aircraft, must meet rigorous safety requirements and are regularly reviewed to ensure they provide the highest possible levels of protection.
"At Shoreham we have always taken those safety arrangements very seriously."