FANS OF Game of Thrones have created an online petition calling on HBO to remake the eighth season of the hit fantasy series.
The final season of Game of Thrones has come in for strong criticism online, with many viewers unhappy at the show's concluding storylines.
The penultimate episode of the show proved particularly divisive and garnered negative reviews from critics, while the series also caught flack after viewers spotted a misplaced Starbucks coffee cup in the background of one scene.
Now a petition has been posted on Change.org calling on the US broadcaster to deliver "a final season that makes sense."
"[Showrunners]David Benioff and D.B. Weiss have proven themselves to be woefully incompetent writers when they have no source material (i.e. the books) to fall back on.," the petition reads.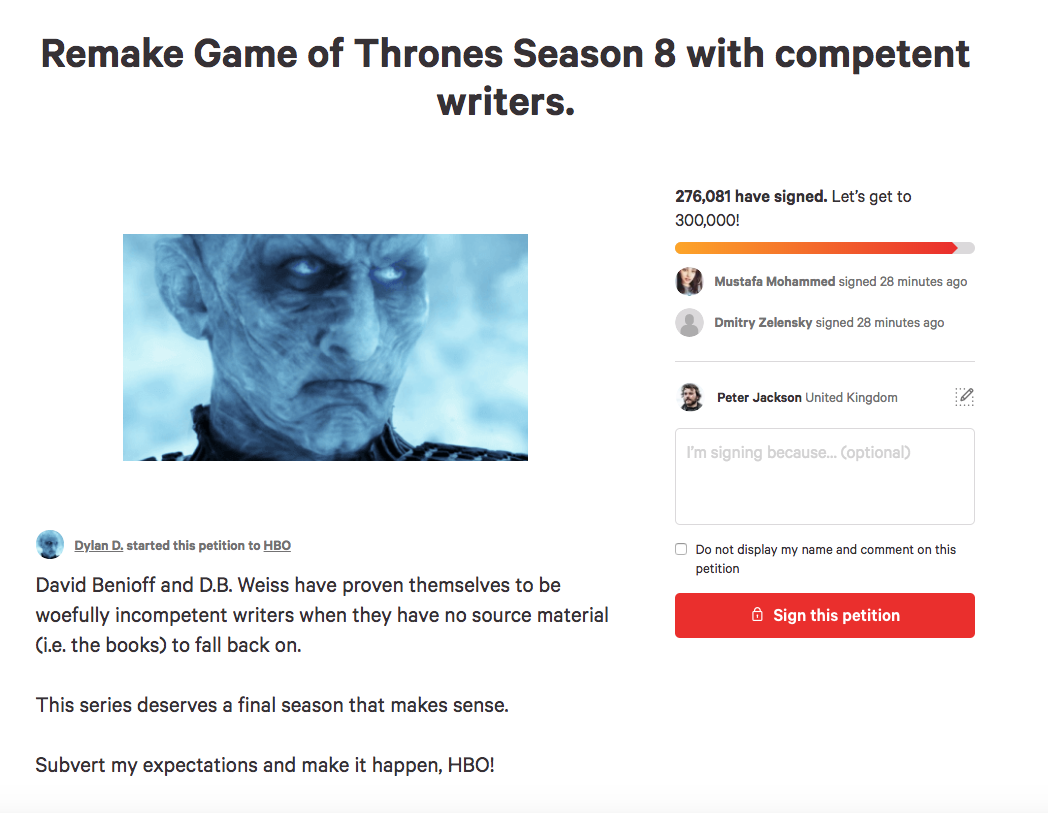 "This series deserves a final season that makes sense.
"Subvert my expectations and make it happen, HBO!"
The petition has garnered a huge amount of support online, amassing more than 270,000 signatures in the space of just six days.
"I unfortunately I had to watch this sh*t to know it needs redoing," one fan wrote in the comments section of the petition.
Another added: "I don't want these two anywhere near Star Wars, either. This was abysmal."