CRONO BYNRE, the daughter of the late Gay Byrne has revealed that her father raffled off his Harley Davidson motorcycle and gave the proceeds to charity.
The bike was given to him by U2's Bono and Larry Mullen during Gaybo's final Late Late Show appearance.
In an interview with the Clare Champion, Crona revealed that her kind-hearted father put the bike up for a raffle and raised €82,000 for Crumlin Hospital.
She described the outpouring of grief since Gay's passing as "incredible" and hailed those who had paid such wonderful tribute to her beloved father.
"Gay was such a mainstay for so many homes in Ireland for so many years it is lovely to hear the stories people are posting on social media," she said.
"Some beautiful stories are being shared.
"It is lovely to see how Gay touched so many lives."
The much-loved broadcaster died last Monday at the age of 85 and was laid to rest on Friday following a massive funeral ceremony at St. Mary's Pro Cathedral in Dublin.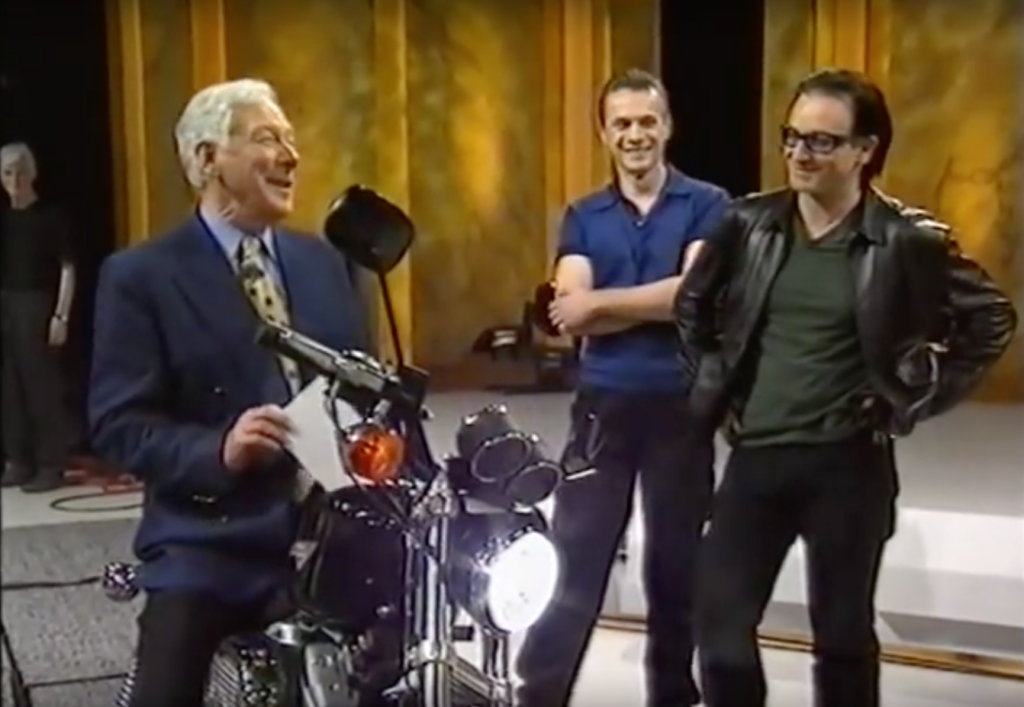 Thousands of people lined the streets of the capital to pay their respects.
As the broadcaster's remains were carried from the Cathedral to the awaiting hearse before it departed on its final journey to St Fintan's Cemetery in Sutton, a spontaneous rupture of applause reportedly broke out amongst the crowd.
You can watch the moment Gaybo was gifted the Harley by the U2 duo in 1999 below.