A CATHOLIC CHURCH in Texas burned to the ground on Monday after standing for over a century.
Authorities in Westphalia, Falls County were alerted to the situation around 8am after locals called 911 saying that could see flames and clouds of heavy smoke billowing from the church and its grounds.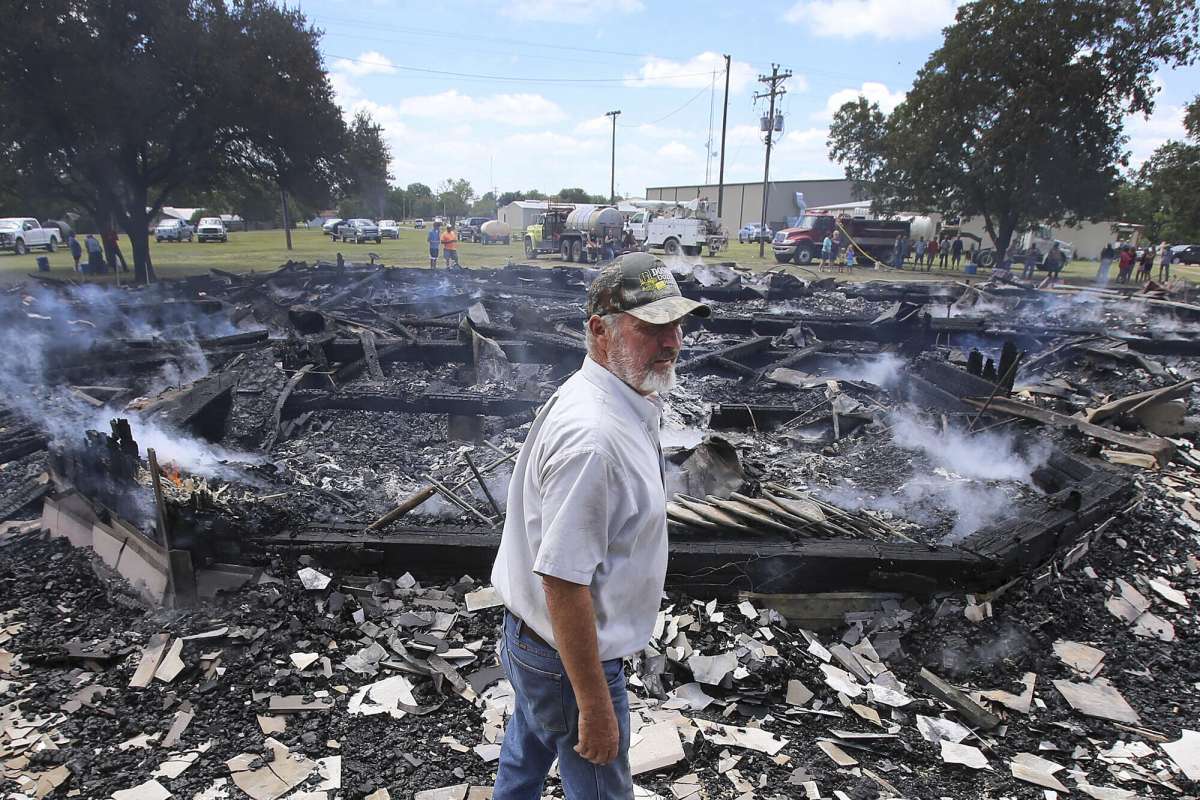 The cause of the fire is still currently unknown, but given that the church was made of wood, it's easy to imagine how a fire could spread quickly. It's believed that no one was injured.
Fire-fighting volunteers were quickly on the scene to tackle the fire but couldn't save the historic building, known as The Church of the Visitation.
By the time they arrived, flames had almost entirely engulfed the church and the importance of preventing the fire from spreading to buildings nearby became paramount.
Once the flames were extinguished, the church had been reduced to nothing more than a pile of ash and rubble.
It was first opened in 1895, but it had replaced another church, erected in 1882, which had been destroyed by a storm.
It was the largest wooden church in the whole of Texas.
The Church of the Visitation served around 250 members and supported many of the families of the rural farm community surrounding Westphalia, around 70 miles north-east of state-capital Austin.
https://www.youtube.com/watch?v=5I_uoVhNQao