A HORSE which suffered brutal injuries after being set on fire in Dublin earlier this week was apparently used as a 'warning' to its owner.
According to RTÉ News, Gardaí in Coolock are investigating the possibility that the horse was targeted as part of a feud between two rival gangs in north Dublin.
Disturbing video footage has emerged of two unnamed men leading the animal to the front garden of a house-- believed to be the residence of relatives of the horse's owner-- before dousing the horse in fluid and setting it alight.
The young stallion was taken into care by the Dublin Society for the Prevention of Cruelty to Animals (DSPCA) and determined to be "suffering from burns on his face and neck with a burnt mane and eye lashes".
Thankfully, despite the brutal and cruel attack, it is believed the horse-- who the charity have named 'Pilgrim'-- will recover.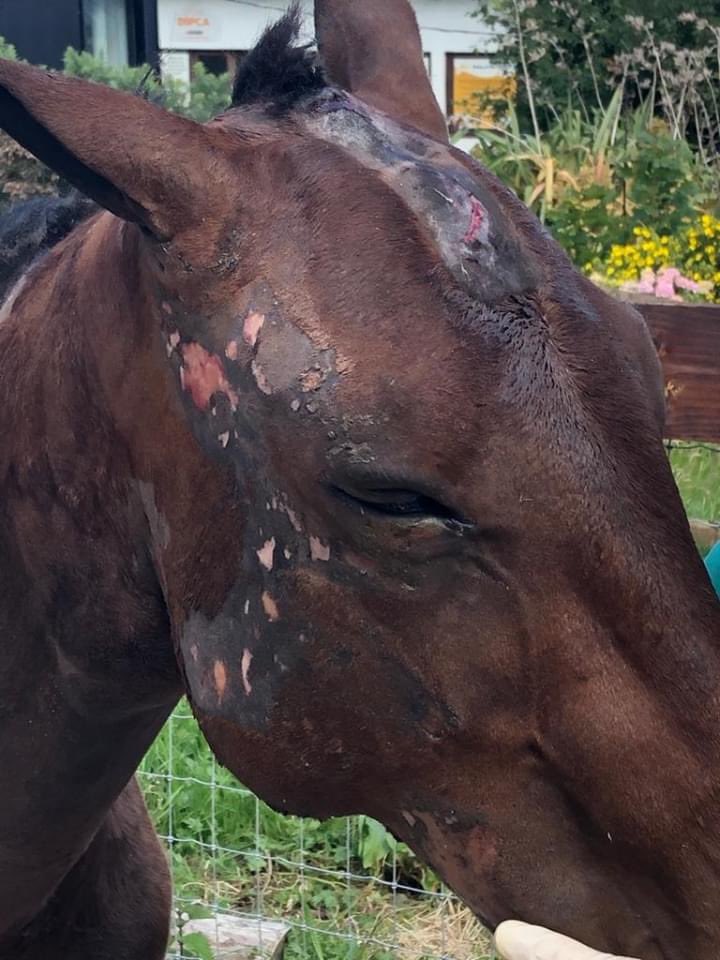 No arrests have been made in relation to the attack, and anyone with information is urged to contact Gardaí in Coolock Garda Station on 01 666 4200, or the DSPCA by emailing [email protected]
The upsetting case is the latest in a long line of neglect and cruelty towards horses in Ireland in recent weeks: last weekend, two horses, one of which was found to be extremely ill, were taken in by Gardaí after they were found wandering the streets in north Dublin.
And just two weeks ago, My Lovely Horse Rescue shared the story of Jenna, a mare who sadly passed away from her injuries after seemingly being beaten to death by a gang of thugs.
Anyone who witnesses animal cruelty or neglect is urged to contact Gardaí or their local animal rescue.