A HORSE has been taken into the care of a local animal charity after it was seemingly set alight by thugs.
In what is an unspeakable act of animal cruelty, the horse was suffering from multiple injuries when it was found by a passerby in North County Dublin yesterday, Tuesday 21 July.
The concerned citizen contacted Gardaí, and they in turn contacted the Dublin Society for the Prevention of Cruelty to Animals (DSPCA) who rushed to the scene to assist police.
In a statement yesterday, a spokesperson for the DSPCA confirmed that the horse, "a young stallion", was found in a terrible condition with injuries "consistent with being set alight".
"He was moved to the DSPCA Rescue Centre and has been examined by the veterinary team. He is suffering from burns on his face and neck with a burnt mane and eye lashes."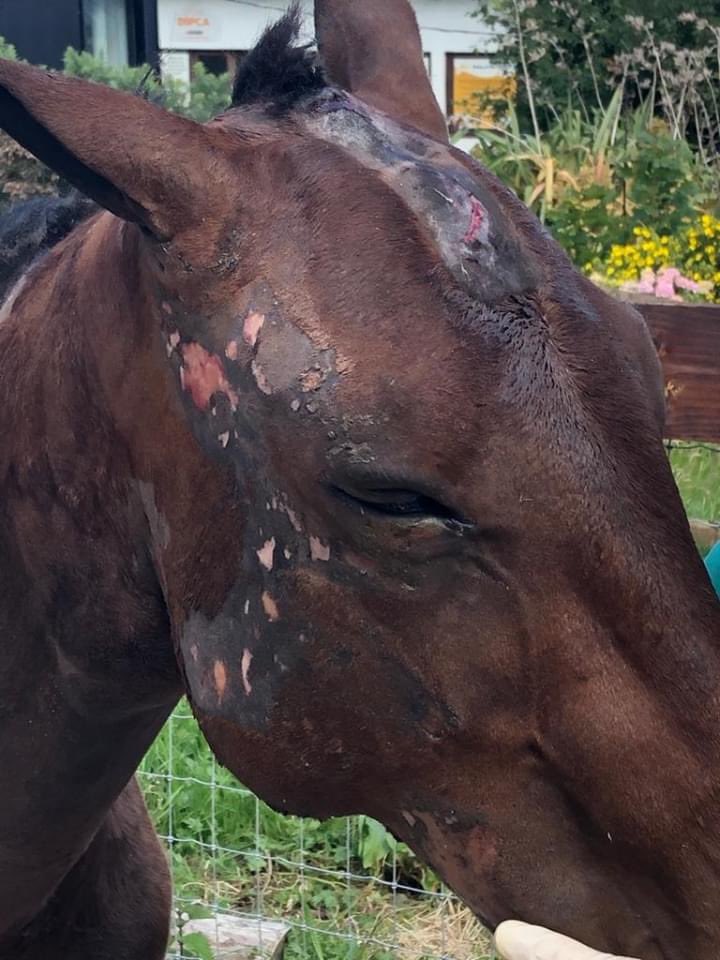 The stallion is being cared for by the team at DSPCA and a Garda investigation has been launched as to who the previous owners are and the circumstances surrounding its injuries.
Anyone with information is urged to contact Gardaí in Coolock Garda Station on 01 666 4200, or the DSPCA by emailing [email protected]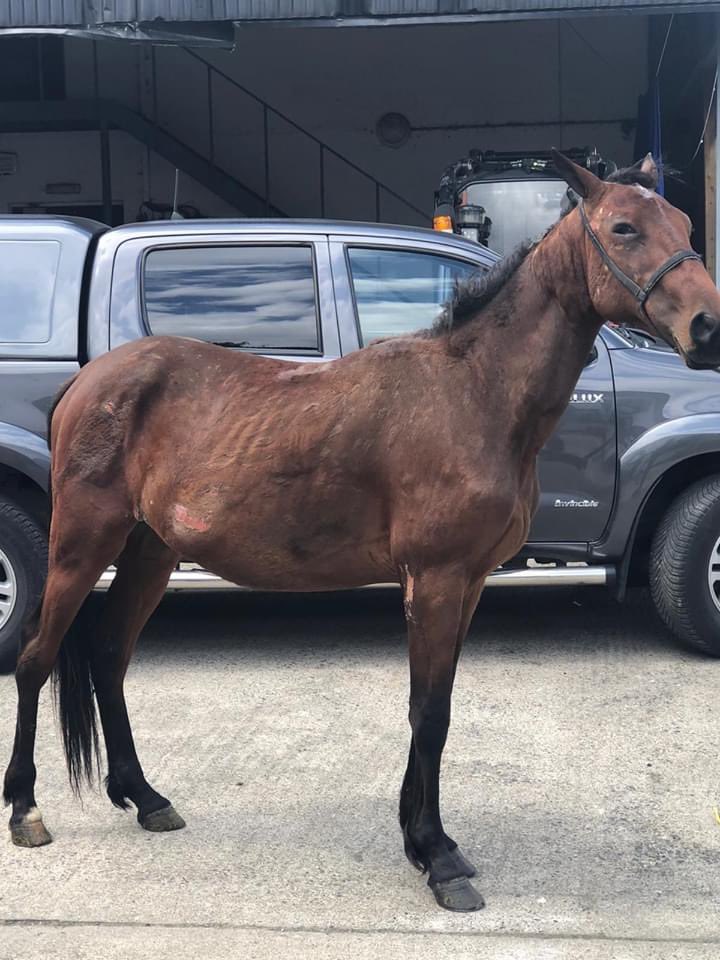 The upsetting new case is the latest in a long line of neglect and cruelty towards horses in Ireland in recent weeks: last weekend, two horses, one of which was found to be extremely ill, were taken in by Gardaí after they were found wandering the streets in north Dublin.
And just two weeks ago, My Lovely Horse Rescue shared the story of Jenna, a mare who sadly passed away from her injuries after seemingly being beaten to death by a gang of thugs.
Anyone who witnesses animal cruelty or neglect are urged to contact Gardaí or their local animal rescue.