AN IRISH-AMERICAN headmaster has been accused of making a black pupil kneed and apologise because that is the "African way." 
Trisha Paul has claimed that her son Trayson, 11, was humiliated and degraded after initially getting into trouble during class at St. Martin de Porres Marianist School, in New York, on February 25th. 
Trayson had apparently started on another piece of work after finishing a reading assignment. His teacher was so upset with his actions he ended up sending the boy to the headmaster's office. 
It's there that the alleged incident took place.  
Paul says the school's headmaster, John Patrick Holian, told her son, who is from Haiti, about a Nigerian father he knew who once made his son kneel and apologise in the "African way". 
Holian then allegedly made the young boy do the same. 
Paul told The Daily News: "My son was humiliated, hurt, embarrassed, sad and confused.   
"He reads about things happening because of your skin colour. To experience it – he's just trying to process it in his 11-year-old brain." 
Trayson told the US news outlet he began to suspect "something was not right with the situation" when Holian began talking about an African family. 
"I felt there was no relevance at all. Is he generalising that everyone who is black is African?" 
Paul confronted Holian about the incident over the phone earlier this month.  
She says he repeated the anecdote. When asked how the story was relevant to her Haitian son, he "did not have a clear response."  
In a face-to-face meeting held a few days later, Holian told her son was "disrespectful and rude to a teacher in front of other students".  
"The whole idea is for your son to see he can't speak to women that way," he reportedly said. 
Paul argued her son had never faced any previous complaints and noted he was an honour roll student. 
Holian then revisited his encounter with the Nigerian parent, explaining that since then he has sometimes made his children "get on their knees and apologise".  
"I was speaking to your son as I would my own son," he said according to information seen by The Daily News. 
Holian did say he was "sorry" if she was left upset, acknowledging it wasn't "a thought-out situation".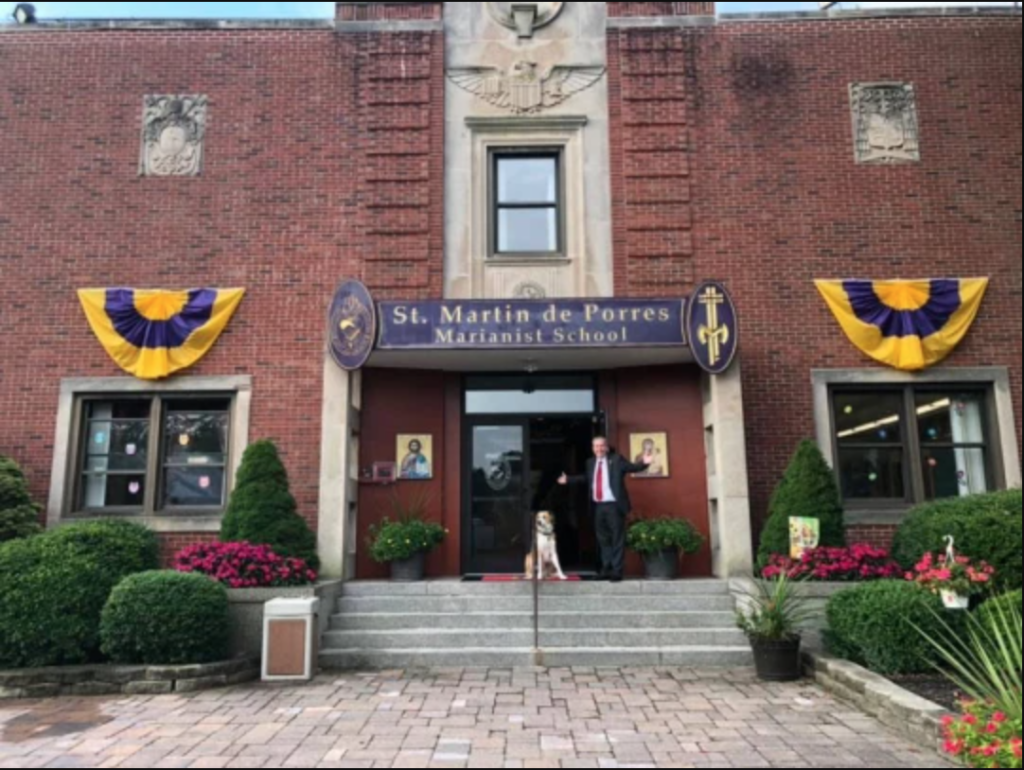 The headmaster has now been suspended pending an investigation by the fee-paying school. 
St. Martin de Porres Marianist School issued the following statement on its website: 
"St. Martin's neither condones nor accepts the actions of our headmaster. The incident does not reflect our long, established values or the established protocols regarding student related issues."