AN IRISH Bar in upstate New York has come in for criticism after an image of the establishment's lengthy dress code was shared online.
Herbert Smith took to Facebook to highlight the extensive list of rules regarding what constitutes appropriate attire at Murphy's Law Irish Pub in Rochester.
Smith posted the contentious image alongside the caption: "A friend of mine showed me this pic. I'm not sure what to think of this."
The image of the dress code soon went viral scoring more than 500 shares and attracting close to 1,000 comments.
Advertisement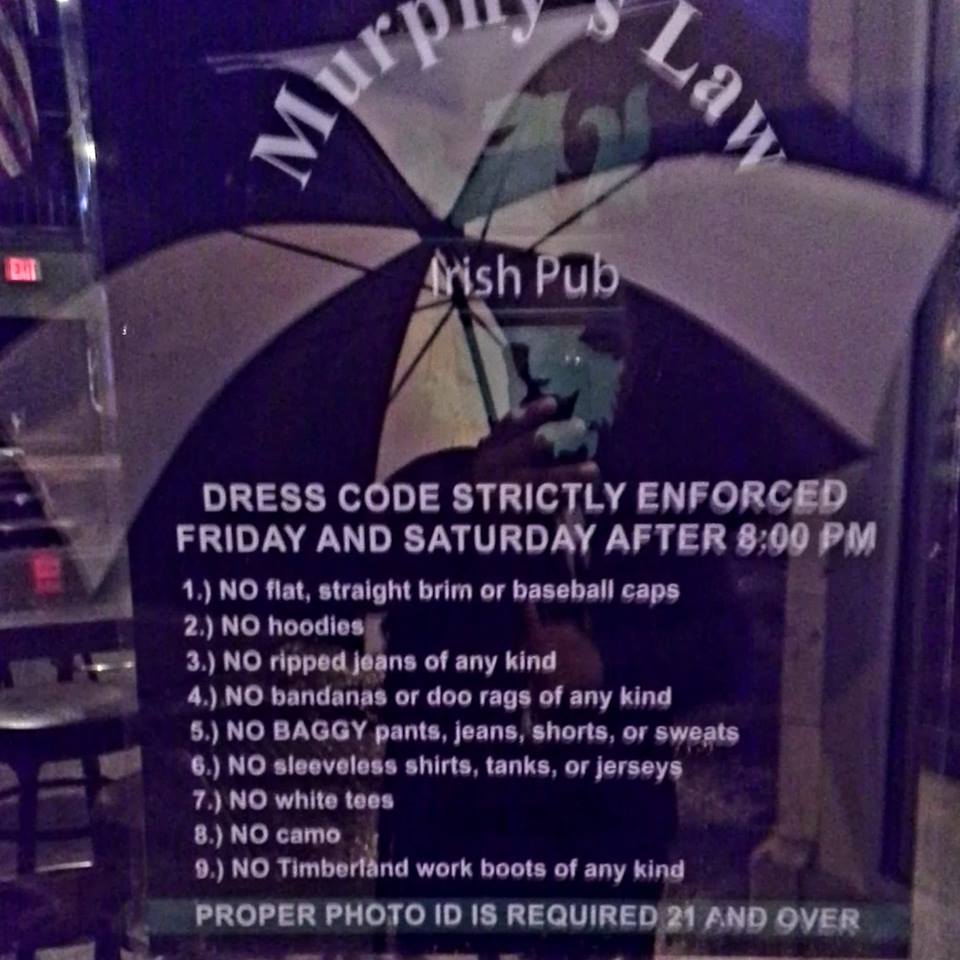 It proved somewhat divisive among those who did decide to comment.
"Seems ageist as well racist....was there anyone under the age of 65 in the place?" Linda Callanan wrote alongside the image.
By contrast, Eamon Meehan couldn't see any issue with the rules stating "seems reasonable to me."
In any case, the online furore has seen Murphy's Law Irish Pub respond in a lengthy Facebook post.
"Our dress code policy was put into place 9 years ago," it reads.
Advertisement
"The dress code was adopted after reviewing what many other successful bars, clubs & restaurants from around the area and country had already put in place.
"We have been a big part of the East End and Rochester community for over 9 years and are looking forward to many more.
"Murphy's Law and our employees welcome all patrons local and out of town through our doors".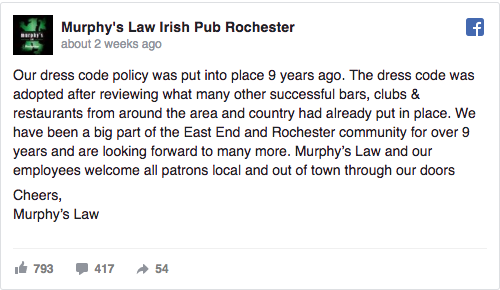 Do you think the rules outlined are offensive? Have your say in the poll below.
Advertisement