AN IRISH man believed to have broken a stranger's jaw in an unprovoked attack in Manchester is wanted by police.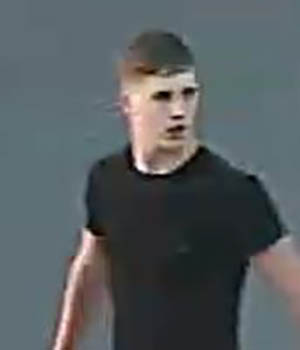 Greater Manchester Police have released a CCTV image of the young man who is wanted in connection with the attack on Sunday, July 26 at 5am.
A 39-year-old man suffered a broken jaw when he was attacked by a young stranger outside a takeaway on South Parade in Rochdale.
The attacker spoke with an Irish accent and is described as white, slim with brown hair.
Detective Constable Gabriel Gibson said: "For reasons known only to the offender, he launched into a needless and unprovoked attack on this man, leaving him with a broken jaw and an injury to his foot.
"It's possible this attack was induced by alcohol or drugs but we cannot say for certain – all we can say with any certainty is that this was an unprovoked attack that left a man with a broken jaw."
Anyone with information is asked to call Crimestoppers on 044 800 555 111.