14-YEAR-OLD Noah Donohoe has been laid to rest in Belfast ten days after he was first reported missing.
Five days of searches by PSNI officers and the local community came to an end on Saturday after police recovered his body from a storm drain close to where he was last seen.
His death is being treated as a tragic accident.
The search for Noah brought a historically divided community together, and that sense of community has continued as Belfast mourns for the teenager and thinks of his mother, Fiona.
Noah's devastated family released a statement on the day his body was found, expressing their "heartfelt gratitude for the support, outpouring of love and empathy we have received".
"Noah's mummy always told him that he would change the world. He was very special.
"It's very hard to do justice or honour the extraordinary relationship Noah and his mummy shared. In his 14 years, his mummy got so much from their special bond, he taught his mummy so much.
"They were each other's world."
Today, Fr Micheál McGinnity told mourners gathered to say their final farewell to Noah that he had "touched the hearts of everyone in this city".
"But what has stayed with me are the words of Fiona when she spoke to me last Sunday night.
"She said 'I have been so blessed. Noah was a beautiful soul with a beautiful mind. He poured a whole lifetime of love into my life in 14 short years'.
"What a wonderful tribute from a mother to her son who is such a godsend to her."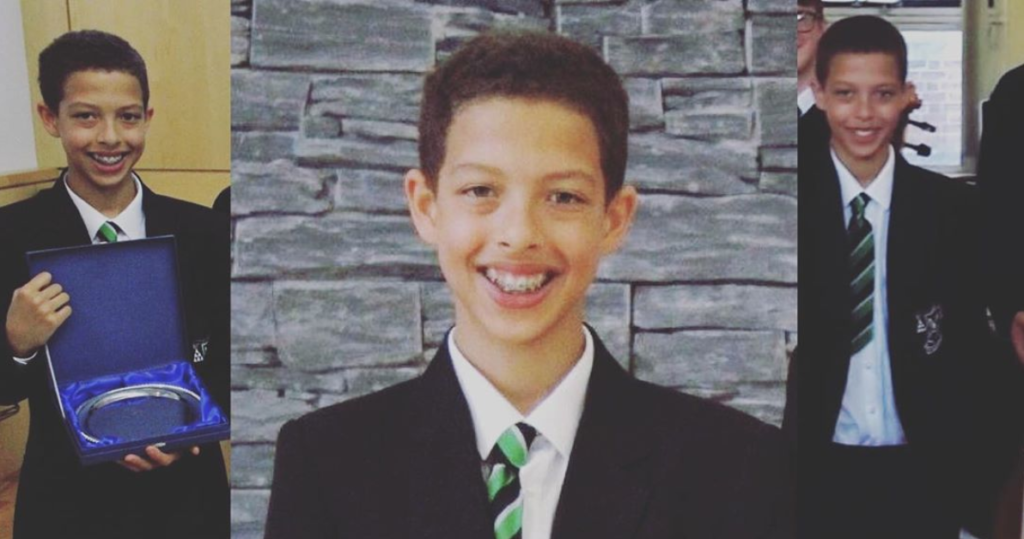 Noah "met life with a sense of wonder at everything around him and in him", Fr McGinnity said, according to RTÉ.
"He had a natural curiosity about life. Every day he wanted to know more about the world and his place in it. Noah was the kind of boy who was just full of the joy of living.
"Whether he was on the basketball court or playing his cello or just having fun with friends, he savoured every moment."
Expressing his condolences to Noah's family, Fr McGinnity went on to say that "none of us can begin to imagine the depth of your sorrow and the visceral depth of your grief.
"At the same time, as we gather here in St Patrick's Church, very conscious of your gratitude to so many people who have reached out to you and your family in your hour of need.
"We think today of people from across the community who took to the streets, day after day, in search of Noah.
"We also remember the police and rescue teams who were relentless in their efforts to find him."
The funeral cortege, brought Noah to his school, St Malachy's college, where his classmates and teachers were holding their own prayer service.
It stopped to allow people to pay their respects before bringing him out of the school gates for the last time.