BREAKFAST IS the most important meal of the day and nowhere is that more keenly acknowledged than in Northern Ireland.
Home of the legendary Ulster Fry, when it comes to fry-ups, the Northern Irish have always understood the importance thickly cut bacon, perfectly cooked potato bread, and soda farls sliced in half, horizontally.
Eggs must be fried, but not burned while black pudding is essential alongside a minimum of at least two suitably sizzled sausages.
No, in Northern Ireland they don't need much in the way of guidance when it comes to putting on the kind of breakfast that will set you up for the day to come.
But what about the rest of us? When travelling around Northern Ireland, where should visitors go in search of the best Ulster Fry on offer among these fair hills?
According to the Belfast Telegraph, the answer is Barnish Cafe & Tea Room on 5 Cushendall Road in Ballycastle, County Antrim.
They crunched the numbers, collated the customer ratings and read the reviews on Trip Advisor to work out the top 10 spots for Ulster Fry in Northern Ireland.
The top 5 cafes and restaurants offering Ulster Fry perfection were as follows:
5. Mad Hatter Cafe - 2 Eglantine Avenue, Belfast
4. Brights Restaurant - 23-25 High St, Belfast
3. The Copper Kettle - 61 Main Street, Bushmills
2. Safari Grill - Units 54-56, The Junction, Ballymena Rd, Antrim
1. Barnish Cafe & Tea Room, 5 Cushendall Road, Ballycastle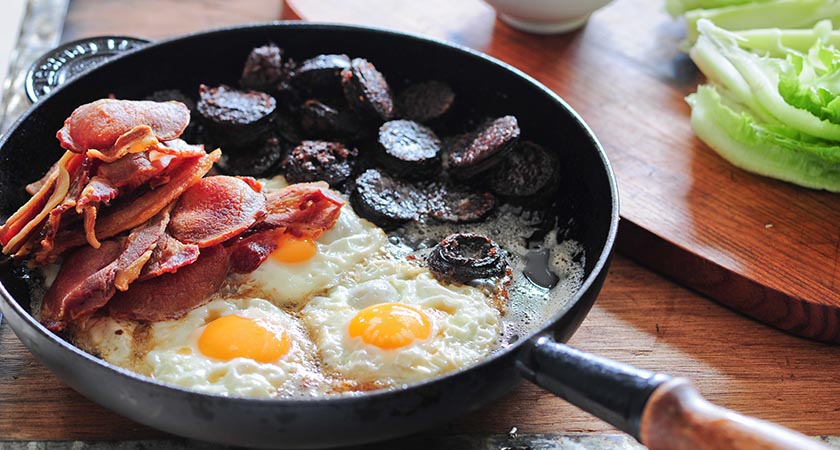 Boasting a five-star rating based on 95 reviews, 98% of customers visiting the Barnish Cafe & Tea Room rated their experience as "excellent".
One visitor from London even singled the Ulster Fry on offer out for praise.
"Visited this lovely tea room and cafe for an Ulster fry with friends," Kelwells wrote. "Such a friendly welcome and food was delicious-had the big breakfast which kept me going until the evening. Christine (the owner) could not have done more to make our visit great. Will definitely be back!"
Accessible via the causeway coastal road route, for more info and the full top 10 spots for an Ulster Fry in Northern Ireland, check out the full Belfast Telegraph countdown here.