PEAKY BLINDERS has been crowned the world's most popular Netflix release, according to a brand-new study on the planet's watching habits.
With most of us stuck indoors during lockdown, it is fair to say that much of the past 12 months has been spent watching screens and waiting for this madness to end.
Now, with the first quarter of the year winding down and awards season in full swing, the team at HighSpeedInternet.com decided to do a little investigating to find out what everyone has been watching for the past year.
After analysing the search volume of the top trending Netflix titles in 70 countries, they found that Peaky Blinders was the most popular Netflix show internationally this year.
The drama series, fronted by Cillian Murphy, was the most popular title in 24 countries, followed by Stranger Things and Riverdale.
While Peaky Blinders dominated the viewing across Europe the hit sitcom Schitt's Creek ranked the most popular release on Netflix in the United States and Canada.
Stranger Things was also a big favourite of 15 countries, including Turkey, Poland, Hungary.
Eleven countries in the world remained keen  "romance-heavy" teen shows Riverdale and Sex Education while Australians appear keen on Cobra Kai, which is now in its third season.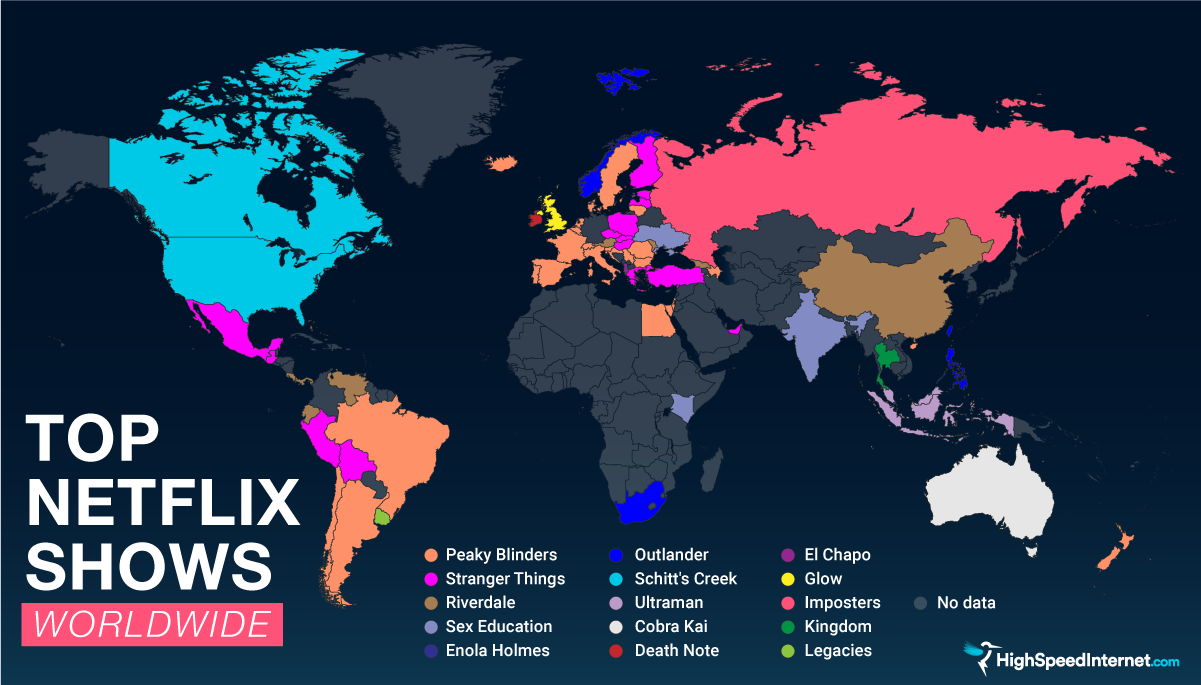 In order to determine each country's favourite Netflix show, we used the average monthly search volume over the past 12 months from Google's keyword planner.
Researched then gathered our list of Netflix shows from Flix Patrol, filtering out any shows released before 2011.
Four shows captured over a million average searches every month: Peaky Blinders, Cobra Kai, Stranger Things, Enola Holmes.
While the first three shows took home the most searches in various countries, Enola Holmes won one giant audience with its fans in India, helping it rise to the top search ranks globally.
Peaky Blinders was the clear frontrunner though, generating 2,280,600 searches, some distance ahead of The Karate Kid spin-off Cobra Kai which racked up 1,500,000 to come in second.
News of the enduring popularity of Peaky Blinders will be welcome by the show's creators amid reports the show could continue in some form after its final series with a spin-off that doesn't involve Murphy's Tommy Selby.